Developer Respawn Entertainment has worked to build a diverse selection of events, limited-time modes, and new skins for Apex Legends players to enjoy. One of the most notable additions over the last few years? Stories from the Outland.
These animated featurettes delve into the lore of Apex Legends and provide new content centered on a specific Legend. Thus far we've seen Wattson, Wraith, Crypto, and more receive their own Stories from the Outland. If recent leaks prove to be true, Bangalore could be joining that group soon.
Stories From The Outland: Bangalore

Community leakers garret and KralRindo have dug into the code and found evidence that Bangalore will be the next Legend up. This information should, of course, be taken with a grain of salt until Respawn and EA officially confirm it. However, both leakers have proven reputable, so the news certainly seems likely.
The leak also reveals that the Stories from the Outland animation will put the focus on learning more about Bangalore's past. We may also finally discover the story behind Jackson, who you'll remember as the pilot seen falling out of a ship and Bangalore's outstretched fingers in official materials. This could all change as we near the release, but these leaks certainly seem trustworthy.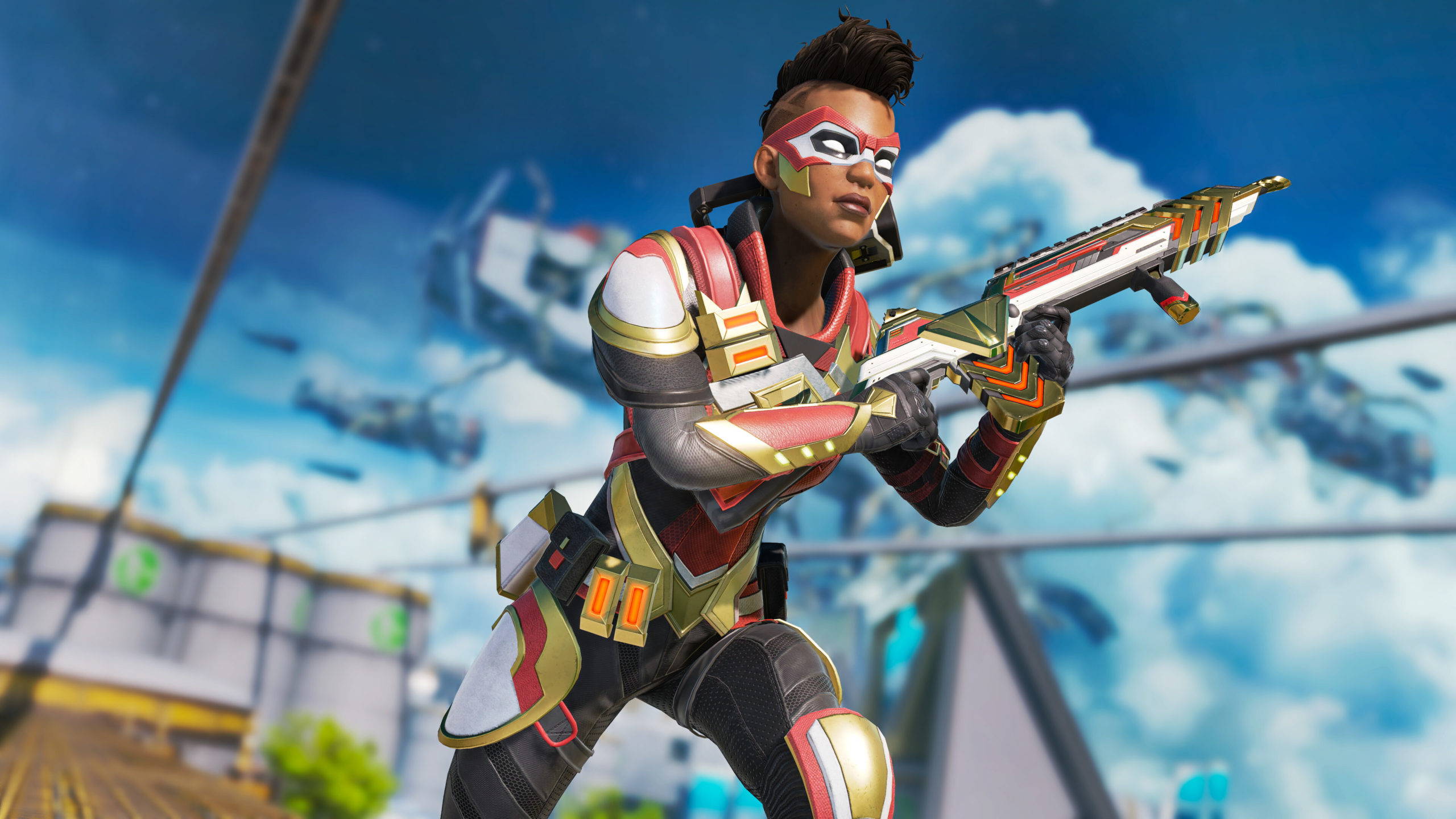 When Will The Bangalore Event Start?

Players are currently in the thick of Season 11, which is set to end at the start of February. Since the beginning of Season 2, Stories of the Outland have been released just before the start of a new season. That likely means we'll see Bangalore's Stories from the Outlands animation go live sometime in January.
Neither leaker was able to lock down a firm date, but garret did find a corresponding skin that is supposed to drop in "very early January." Of course, that doesn't mean the featurette will go live at the same time, but it at least provides a solid window to work from.

Bangalore Event Items and Skins

Speaking of skins, we know a few details about new cosmetics that are coming to the game. Most notable is the previously mentioned Bangalore skin. In his December 11 video, garret provided a look at the skin. The design shows Bangalore wearing a white-and-black set of armor with red accents. However, the most eye-catching part of the outfit is the Dragon Ball Z-like power scanner she's wearing over her right eye. It's probably just a bit of future technology, but it's a neat addition for DBZ fans.
The new skin will seemingly need to be purchased as part of a bundle. Expect that to include a new Holo Spray and a voice line. The leaks also provided a look at Bangalore's new finishing animation, which is a throwback to the "Now You See Me" execution move seen in Titanfall 2.
This is only a small sample of the new items that will almost certainly arrive with the start of Season 12. However, neither leaker had any information on that content just yet. Fans of Apex Legends will just have to wait to see what else is coming.
Fortunately, we likely don't have to wait too much longer to learn what the team has in store for us. The Bangalore content is currently in the game's files, so it's seemingly only a matter of time before we get official word from Respawn. Hopefully, the leaks are correct and that news comes down sooner rather than later.
Ricky Frech is a freelance writer with several homes around the internet. You can find him most often at IGN, Gamepur or ScreenRant. Or, just follow him on Twitter @RickyFrech.