Apex Legends Season 10 is past the halfway point, and that of course means that Season 11 is on the horizon. Seer was a massive shift for the Apex meta, but who does Respawn Entertainment have in store for its next legend? Rumours and leaks seem to hint that a character called 'Ash' will be Apex Legends' next character, so we've rounded up everything we know about the character ahead of Apex Legends Season 11.
We're expecting the new season to take place between 1st-2nd November 2021. Meaning that if Ash is the next legend, she will appear at launch.
Ash should be quite recognizable to Titanfall fans. That's because she was a part of Kuben Blisk's Apex Predators in Titanfall 2. Ash is a Simulacrum, meaning that she is a robot with a human mind. After becoming severely injured as a Titan Pilot, she transferred her mind to a robotic body and was quickly employed by Blisk. Ash could often be seen in the dropships of Titanfall 2's multiplayer mode, and you also defeat her in the game's campaign. Across a number of years, some complicated lore, and an in-game event, Ash was eventually rebuilt in Apex Legends. She has since run the Arenas PvP mode, which was introduced back in Season 9. As we've come to suspect from new additions, she already has multiple relationships with the various other Legends. It is theorised that Ash was previously Dr Ashleigh Reid, who can be seen casting Horizon out into a black hole in a Stories from the Outlands trailer.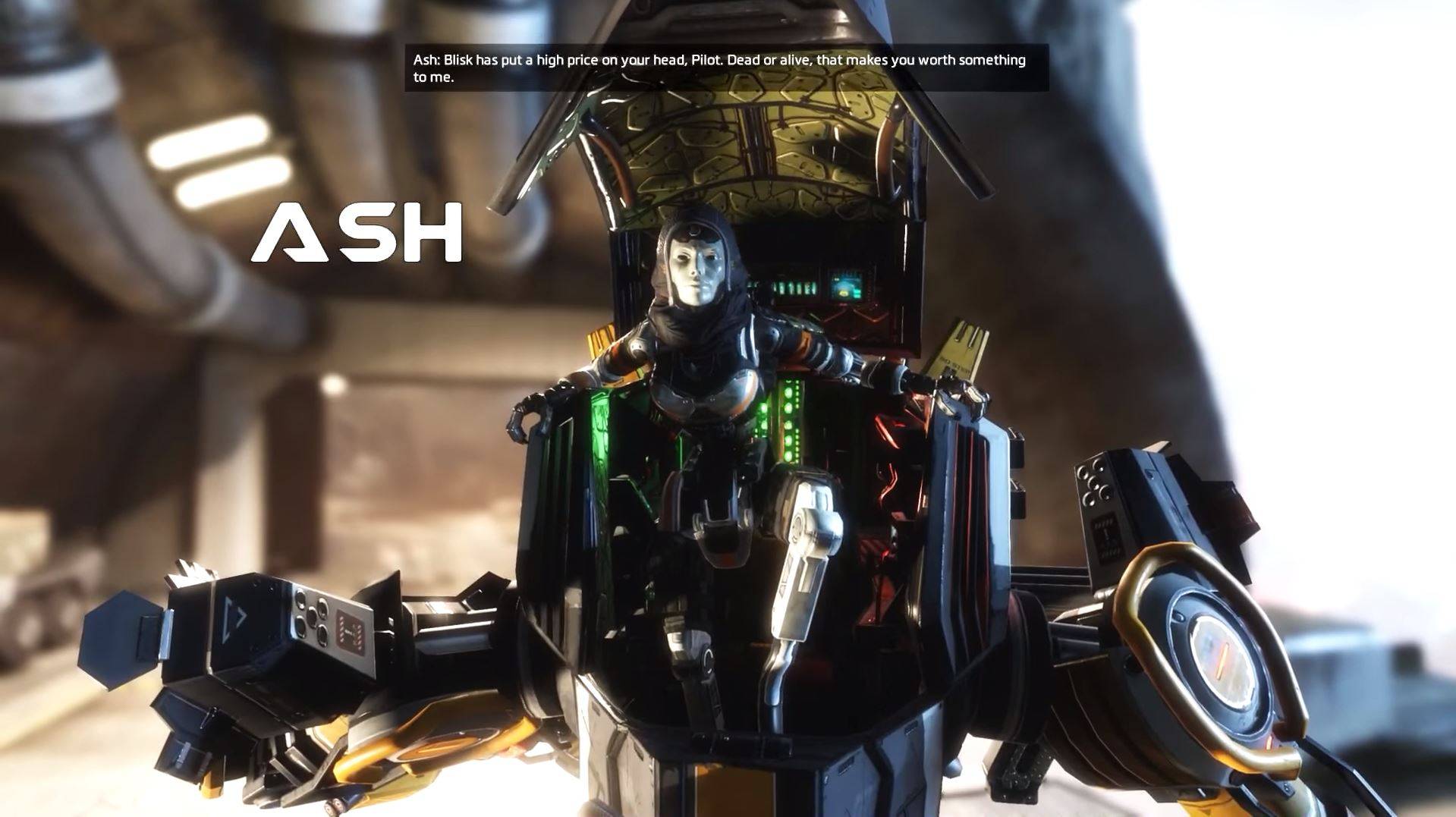 Will Ash Be The Next Legend?
It has been rumoured for a while that Ash would be the next Legend, and recent leaks have made that seem all the more likely.
Apex Legends insider Garret claims to have found lines of code within the game that make reference to Ash. In one of his YouTube videos, Garret included the "empty_lights_ash" code, which is a T-pose animation stance that all other legends have. Garret also claimed to have uncovered a holo spray — an item only available for playable legends — in the files.
Garret speculated that the holo spray code was a complete mistake from Respawn, seemingly confirming that Ash is being prepared for her Legend debut. They also noted that a previous Legend, Fuse, was also discovered through leaked holo spray files.
It also has to be said that another Legend called Maali was found among Apex Season 10 files. We don't know much about the character at this point, but they seem more likely to be the Legend that comes after Ash.
Garret continued to dig into the Apex files and uncovered what could be some of Ash's abilities. The first, titled "Marked Death", is an ability thought to be a damage boost that will aid your team within a large area of effect. This ability name was previously used for a game mode in Titanfall 2's multiplayer, so it seems suited to Ash as her tactical ability.
Her Ultimate is believed to be a teleporting dash, similar to Wraith's portal. Ash's will reportedly be a far quicker teleport, which could offer a fantastic getaway when stuck in a sticky situation. The teleport will also leave a portal for you and your team to go back and forth. If Ash is coming, it could serve as a major shakeup to the Apex meta, as Wraith has remained one of the highest-picked legends since day one. As if we didn't need more teases, Apex streamer ACEU also claimed in a Twitch stream that "Wraith is actually, just never going to be played", seemingly confirming the teleporting abilities. It looks like Ash is setting her robotic sights on that Legend top spot, and will be living by her Titanfall 2 motto: Focus, fight, win.