The holidays are approaching and you may be on the look out for the perfect gaming gift.
PC gaming is becoming more popular as gamers look to the customisable aspects it incorporates and the endless amount of choice in peripherals - but it can be overwhelming for newer players.
Thankfully, at ROCCAT, we've got a number of products that are perfect for beginners, offering a simple but sophisticated design and great performance. Gaming keyboards, gaming mice, gaming headsets and even gaming mousepads!
Here are our recommendations for gift choices for beginner PC players!
The Magma is an ideal keyboard for beginners because it looks good, it feels great and is very affordable.
The Magma is a membrane keyboard, giving users a solid and responsive typing feel. It features advanced anti-ghosting, you can press virtually any number of the most-used gaming keys simultaneously and they'll all register. Keystrokes are also silent for undisturbed gaming.
If you're a gamer who plays at night, this keyboard is incredibly quiet, so loud clicking noises won't wake up others while they sleep!
If you own more than one ROCCAT product, you can sync the lighting affects (through our Swarm software) to produce a symphony of lighting!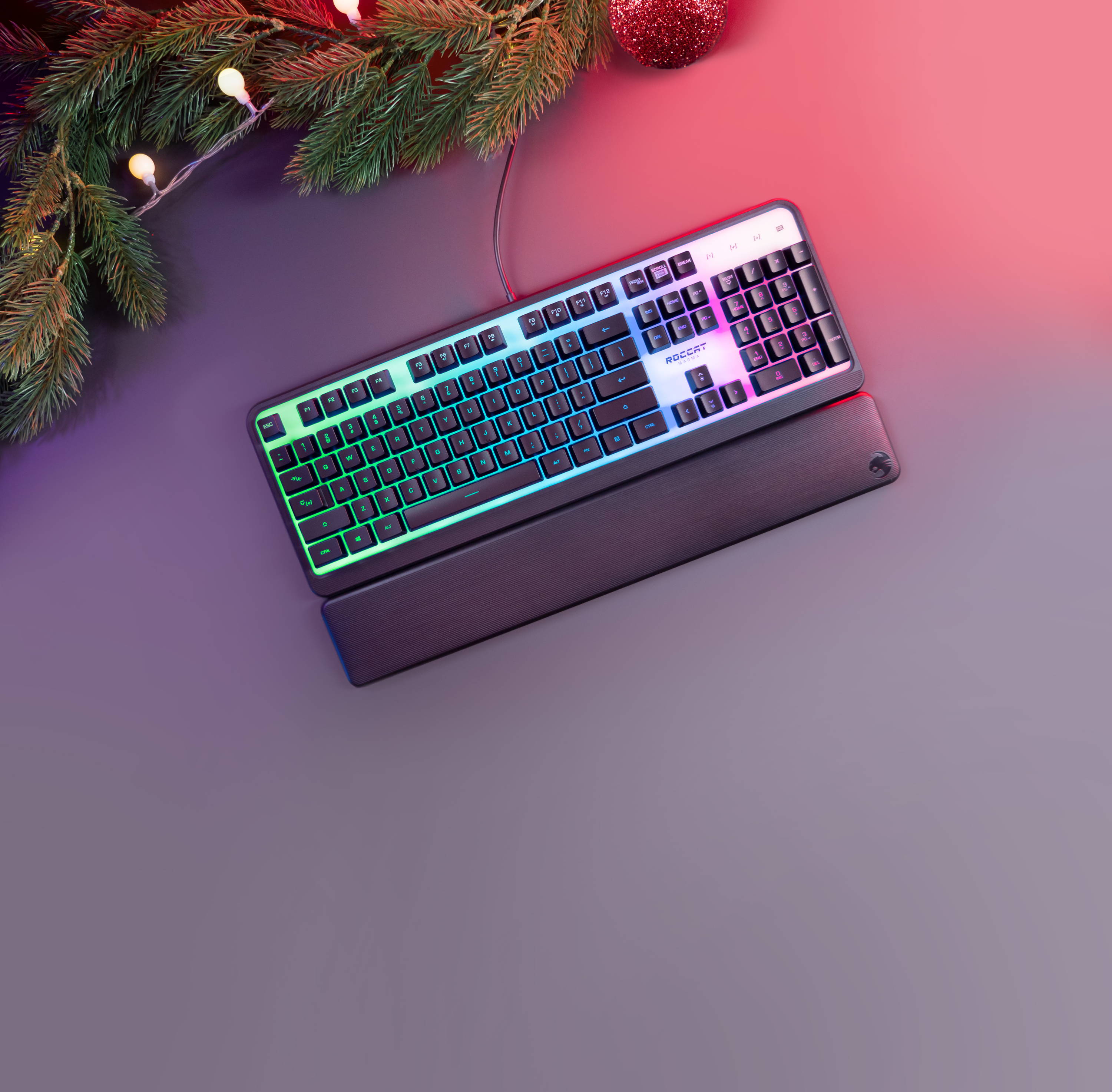 The Magma Max really offers you everything you need in a keyboard. It looks great, it feels good and performs brilliantly. Grab one for yourself here.

The Burst Core is part of the Burst family of mice and one of our most popular series to date.
This version of the mouse, is very much an entry level mouse that will rapidly take the average user experience to a whole new level.
It features a 8500dpi optical sensor, which will give you excellent accuracy and reliability; something you'll notice instantly when you grab it for the first time. Crafted from scratch with its extreme lightweight ergonomics, it was benchmarked against the best mice in its category.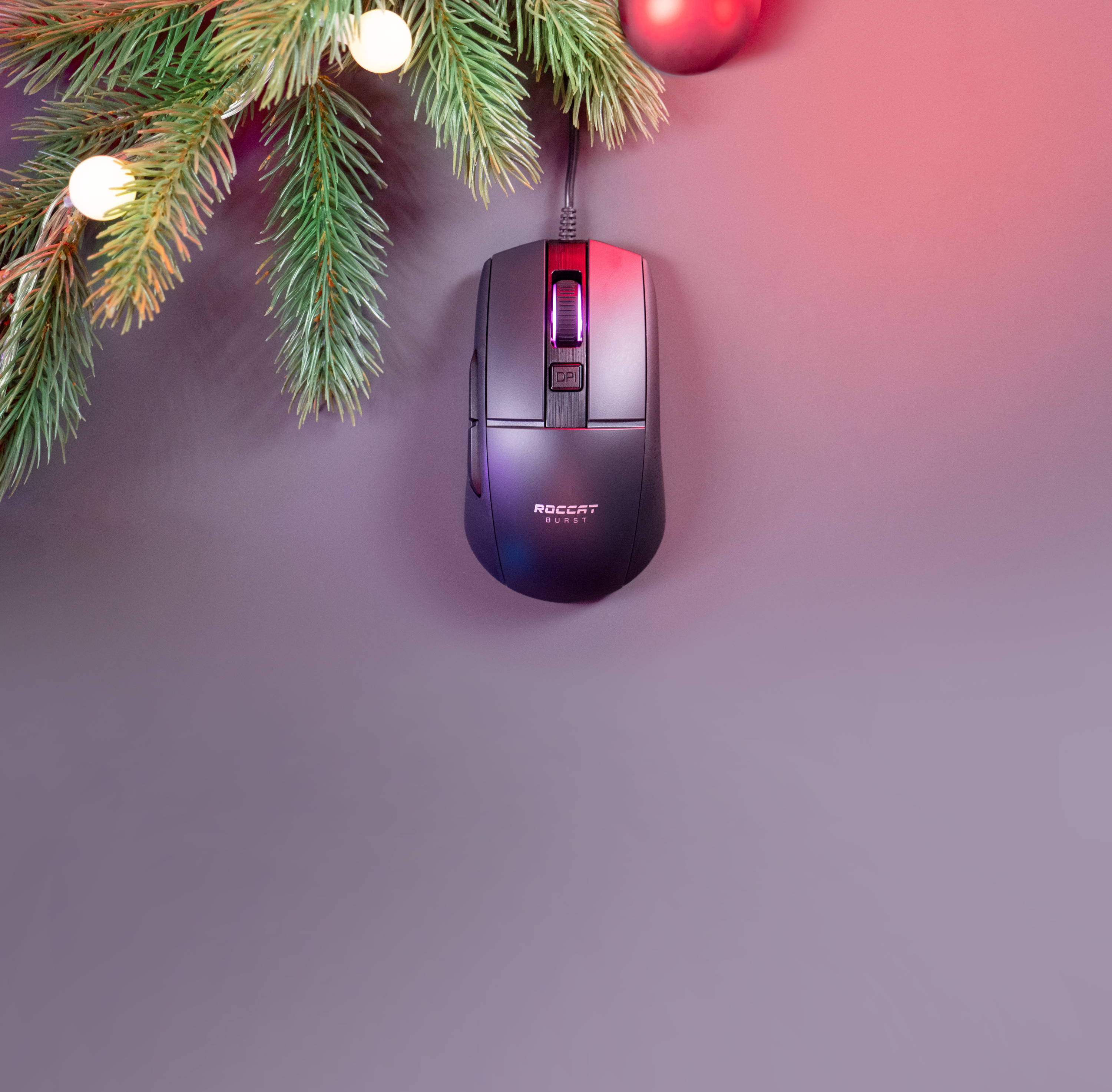 While it may lack some of the flashy lights some other mice have, it does feature our Titan Switch Optical. It provides the familiar click feeling you know and love, engineered with speed-of-light optical actuation for unprecedented quickness and precision. It's faster than any mechanical switch and has twice the durability at a long-lasting 100 million clicks.
It's the perfect choice for those that enjoy playing FPS games such as Warzone, Fortnite, Valorant and Apex Legends.
Sounds interesting? Grab your Burst Core here.
If you're wanting to break away from wires, then there's no better option than the Elo 7.1 Air.
The Elo 7.1 Air, is a wireless headset, with over a week of play time from just a single 24 hour charge!
This headset features precision-tuned 50mm neodymium drivers deliver exceptional 7.1 surround sound way ahead of the competition. We call it visual audio because the 360° sound characteristics let you pinpoint enemy locations for a clear competitive advantage.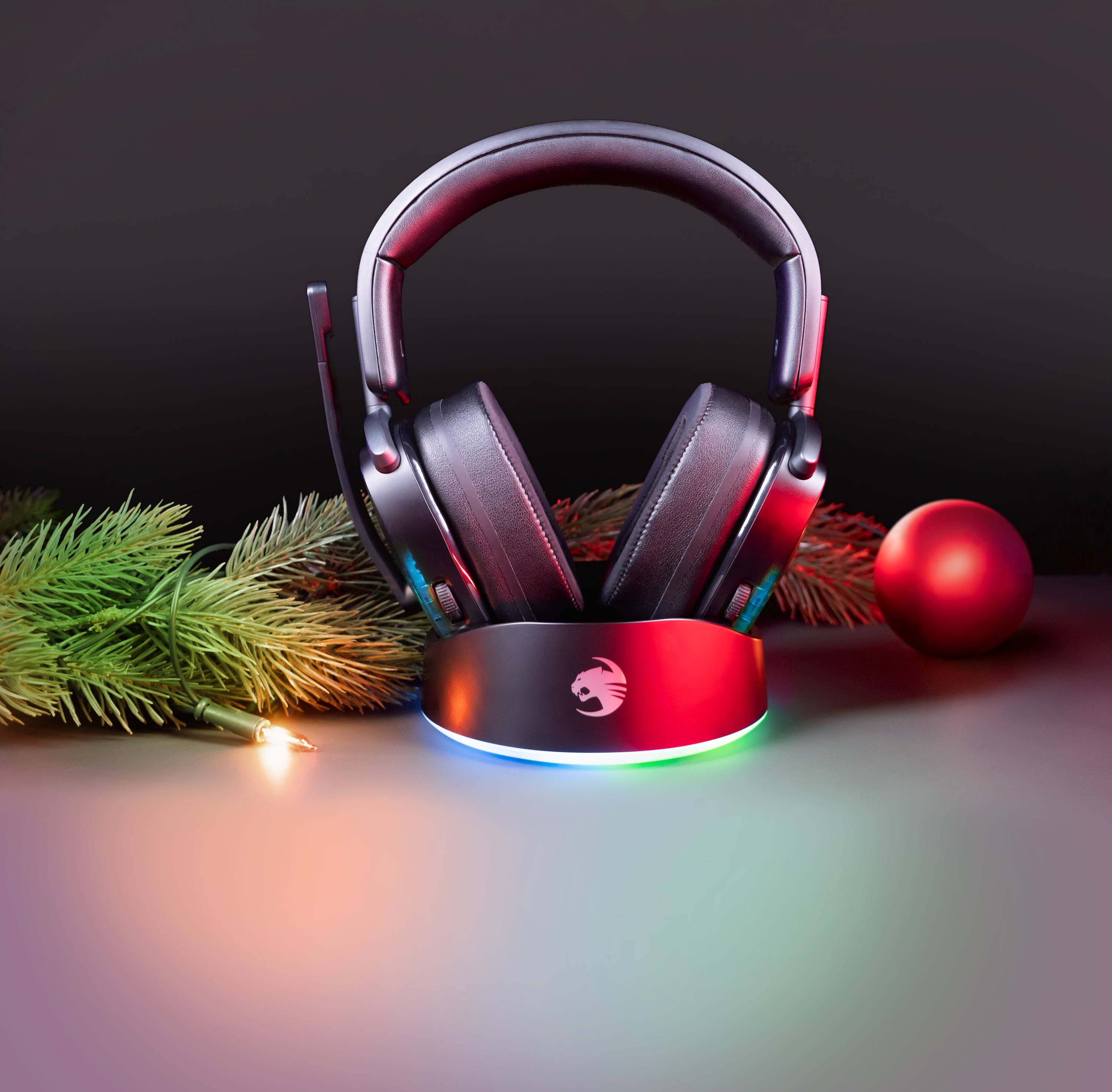 But it's not just about performance. How comfortable is it?

Gamers come in all shapes and sizes, but the Elo 7.1 Air ensures a perfect fit no matter what. The self-adjusting metal headband and rotating earcup hinges create a flexible weightless fit.
Not to mention, the superior memory foam ear cushioning featuring Turtle Beach's proprietary ProSpecs™ Glasses Relief System features dual-foam ear cushions, with softer foam in the section that rests against your glasses, alleviating pressure and allowing gamers with glasses to play in comfort.
Sounds interesting? Grab your Elo 7.1 Air here.

Something PC players may forget is a mousepad - a key component to dominating online and getting truly flawless movement with your mouse.
Available in three sizes, our Sense Core mousepad has a premium micro-weave cloth surface tuned to provide a perfect balance between speed and control, working perfectly with any mouse sensor, ensuring pixel-perfect tracking.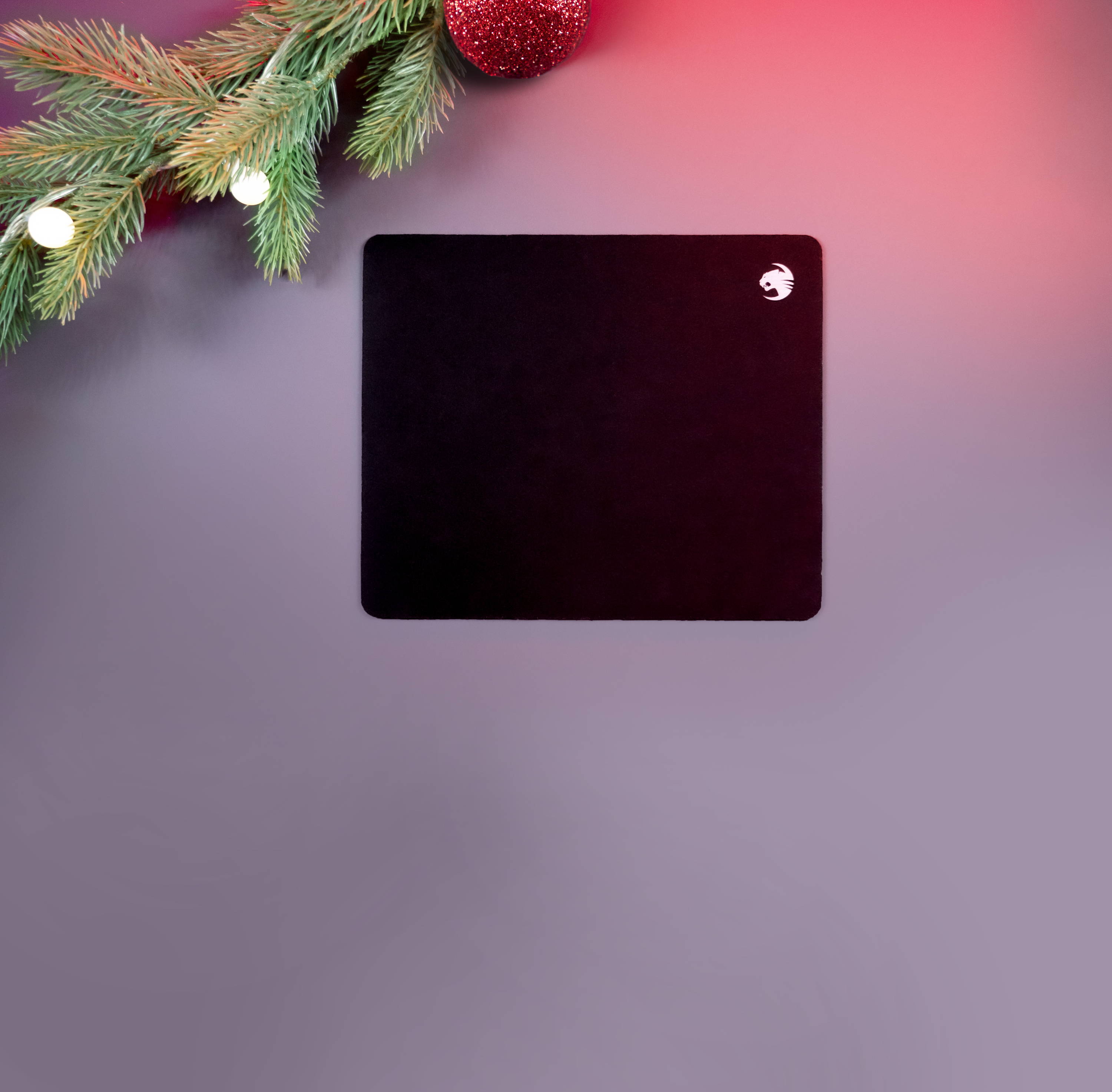 The durable non-slip rubber base ensures your mousepad will stay firmly in place, even over long play sessions. No movement. No distractions.
The combination of the high thread count cloth surface and premium rubber base results in a perfectly smooth surface that provides balance between a fast glide and precise control.
You can opt for the Mini size, which will work for those who have a high DPI and small movements or go all the way to the XXL, for those who use as much space as they can with large sweeping mouse movements.
You can grab the Sense Core here.