The holidays are approaching and you may be on the look out for the perfect gaming gift.
RGB is becoming more than just a fancy add on but more of a stylistic choice that is incredibly important to many PC gamers - it's not just about the performance, but how it looks too!
Thankfully, at ROCCAT, we've got a number of products that feature RGBs and have fantastic performance. Gaming keyboards, gaming mice, gaming headsets and even gaming mousepads!
Here are our recommendations for gift choices for those PC RGB lovers!
The Vulcan II Max is one of our best looking keyboards to date - it's a true RGB lover's dream.
The Vulcan II Max comes with double the refresh rate of a standard gaming keyboard. Our AIMO™ lighting technology produces smooth and vibrant RGB lighting effects right out of the box and can sync with other compatible AIMO™ enabled products.
If you own more than one ROCCAT product, you can sync the lighting affects (through our Swarm software) to produce a symphony of lighting!
What's truly unique about this keyboard, is that the RGB lighting is visible out of the bottom of the keyboard. When you attach the translucent detachable palm rest, it will light up to produce even more beautiful lighting affects.

It's not all smoke and mirrors though, the keyboard has exceptional performance. It features our Titan II Optical Switches which provide ultra-fast acutation and incredible durability (providing a 100 million click life cycle) to offer a competitive edge, game after game.
The Vulcan II Max really offers you everything you need in a keyboard. It looks great, it feels good and performs brilliantly. But, don't take our word for it, you can see what the critics are saying about the Vulcan II Max here.
The Kone XP is our next-generation gaming mouse, that comes with 3D RGB lighting.
The translucent shell sets the stage for the 22 LEDs and 8 light guides, creating an unprecedented deep and immersive lighting experience.
Of course, the Kone XP works with our AIMO™ ecosystem and can be synced up with other compatible devices, such as the Vulcan II Max.
If you're familiar with our iconic shape, you'll be right at home with this wired mouse; if you like functionality it comes with 15 buttons that can unlock 29 possible functions.

It's the perfect choice for those that enjoy playing games such as Minecraft, Fortnite and New World thanks to its many customisable buttons and ability to drag click.
Sounds interesting? Grab your Kone XP here.
One of our best wireless headsets is one of our newest - the Syn Max Air.
What's great about the Syn Max Air, is it offers customisable RGB on the headset and the charging dock. The headset displays it through its Bionic Shell on each earcup, setting the stage for a unique AIMO™ showcase. Meanwhile, the charging dock produces a beautiful lighting display around the base.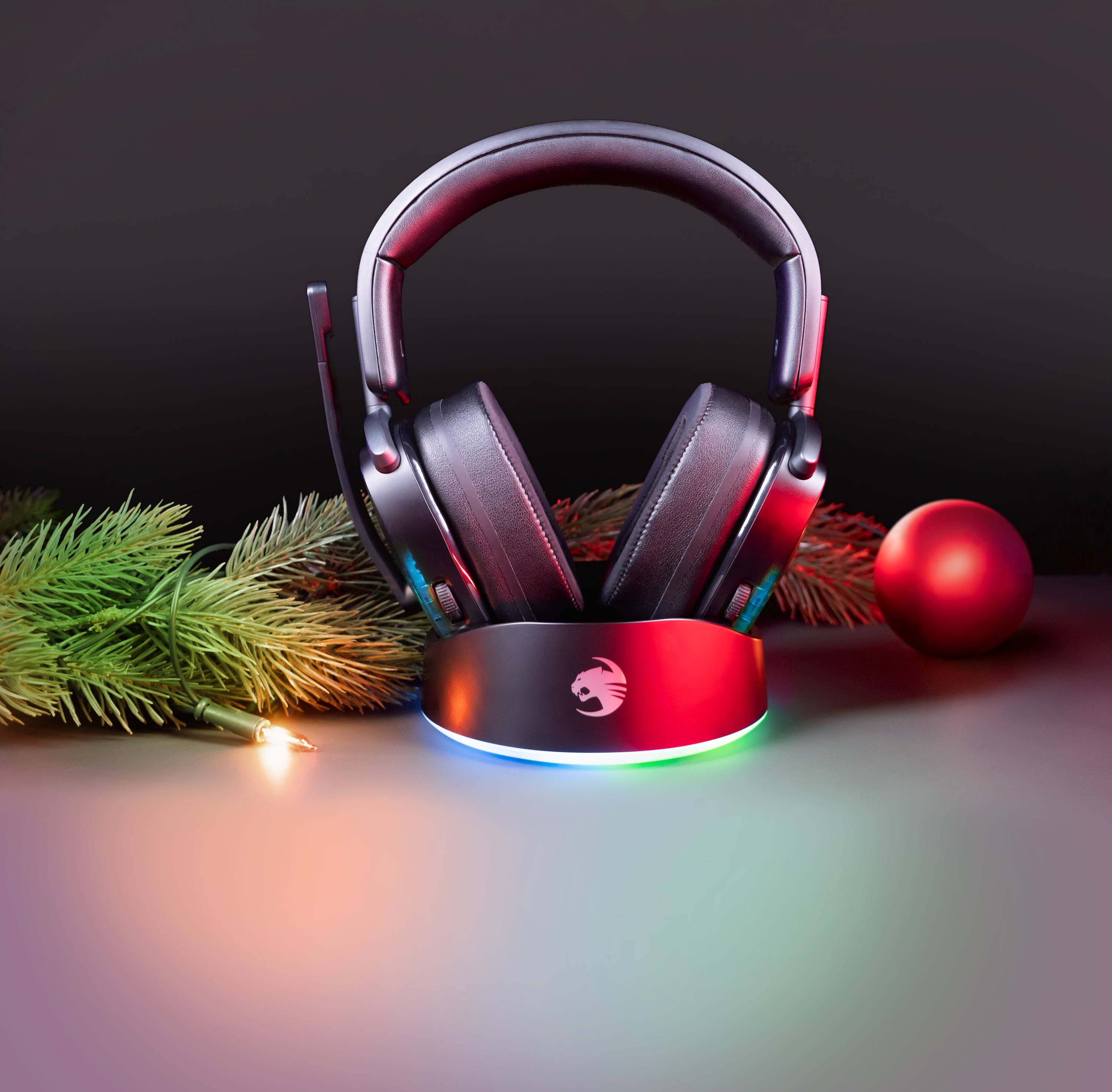 The Syn Max Air isn't limited to just PC, thanks to its 2.4GHz Stellar Wireless and Bluetooth functionality, it allows you to use it on other devices such as the PlayStation 4, PlayStation 5, Nintendo Switch or your Mobile Phone.
Sounds interesting? Grab your Syn Max Air here.

The Syn Max Air really offers you everything you need in a headset. It looks good, it sounds good and it feels good. But, don't take our word for it, you can see what the critics are saying about the Syn Max Air here.
Something that most RGB enthusiasts forget is that you're not limited to the peripherals you hold in your hands to showcase your RGB.
Available in two sizes, our Sense AIMO mousepad showcases the AIMO™ platform in all its glory with a bright RGB light guide that wraps around the mousepad. The guide is comprised of two programmable zones, making it so that colored light can be sent in two directions – for an amplified experience. It also features a low-profile button which allows you to cycle through effects on the fly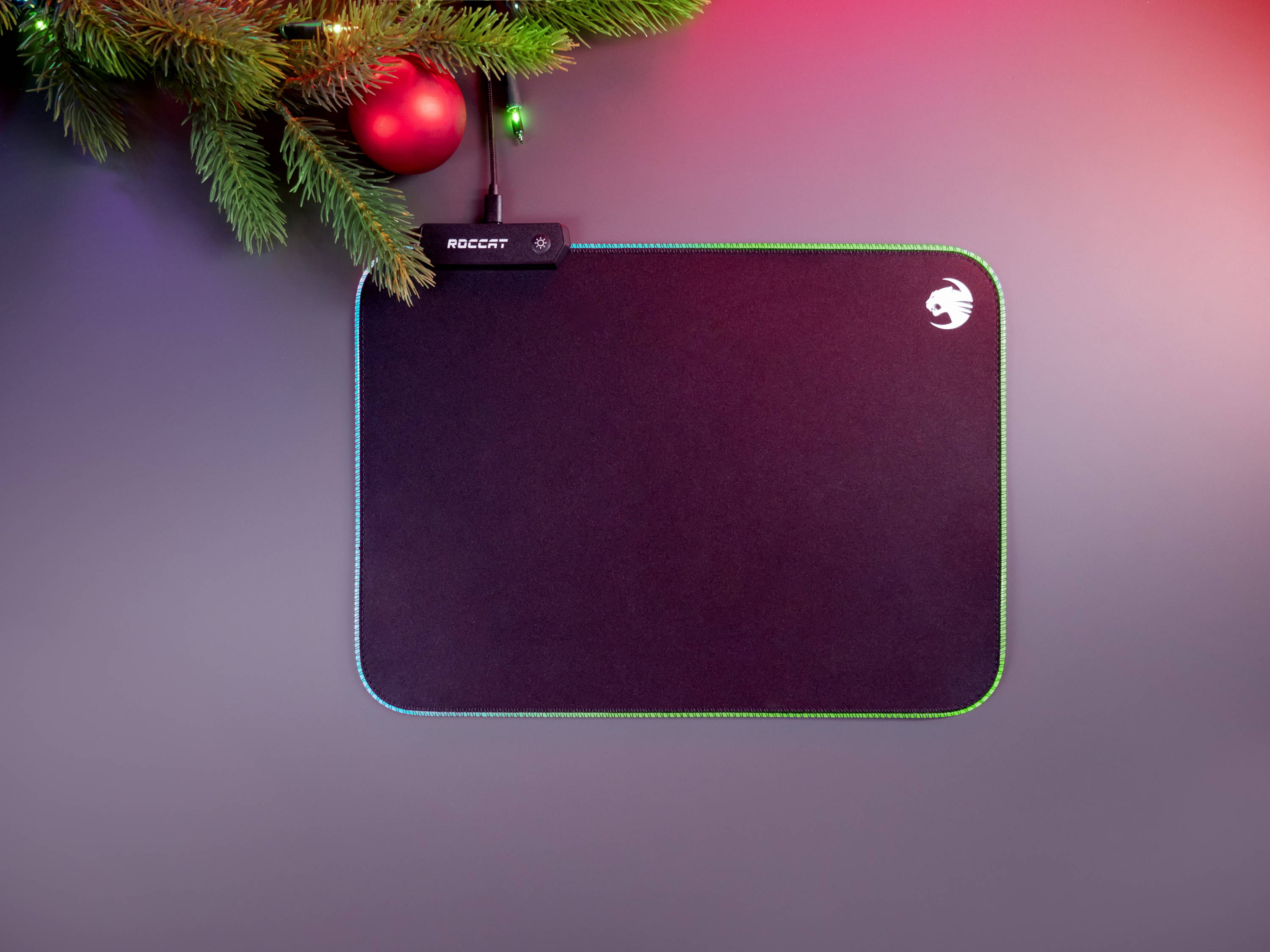 It's more than just a pretty gimmick, however, the flexible cloth surface is machine stitched to provide fast speed with decisive control. It is expertly tailored with premium materials to give you precise tracking with a soft touch. Focused attention was given to the border area featuring the light guide. It was stitched with a specially chosen pattern to ensure absolutely no discomfort or irritation to your wrist during use. That means you can enjoy the top-performing surface of the Sense™ AIMO without any compromise.
The back of a mousepad is typically it's most overlooked part – even though it's amongst its most important. The Sense™ AIMO's backing is comprised of a heavy-duty rubberized material with special non-slip properties. It keeps the pad locked in place even during fast-paced gaming action.
You can grab the Sense AIMO here.