New details have emerged!
While all the focus as of late has been into the new release into the COD franchise in Vanguard, there's been a decent amount of information coming out regarding 2022's title.
Infinity Ward has been rumored to take the helm yet again, and they'll be tasked with creating a sequel to the overly successful Modern Warfare 2019.
Now, new information has been reported pertaining to the campaign of Modern Warfare 2.
Modern Warfare 2 campaign detailed leaked

Keep in mind, that Modern Warfare 2022 is still over a year away, and there hasn't been any official confirmation of the games development. But, this doesn't mean leakers haven't been able to uncover some news pertaining to the game.
New leaks have surfaced with information regarding the campaign and weapon dynamics of the game and this comes from leaker RalphsValve over on Twitter.

Among the new information that has been leaked, some interesting notes come in regards to the campaign and how it'll feature a unique morality system, and they've noted it's similar to "Red Dead Redemption 2's 'Honour System' - where certain decisions, will dictate and impact several moments within the Campaign."
As well, weapons are going have increased realism with RalphsValve notes "Weapon jam animation - within combat, there are moments where a players weapon will jam, causing the operator to jerk the bolt, thus expending the wasted bullet; Though, you are able to retrieve the wasted bullet, exclusive to Realism and Campaign."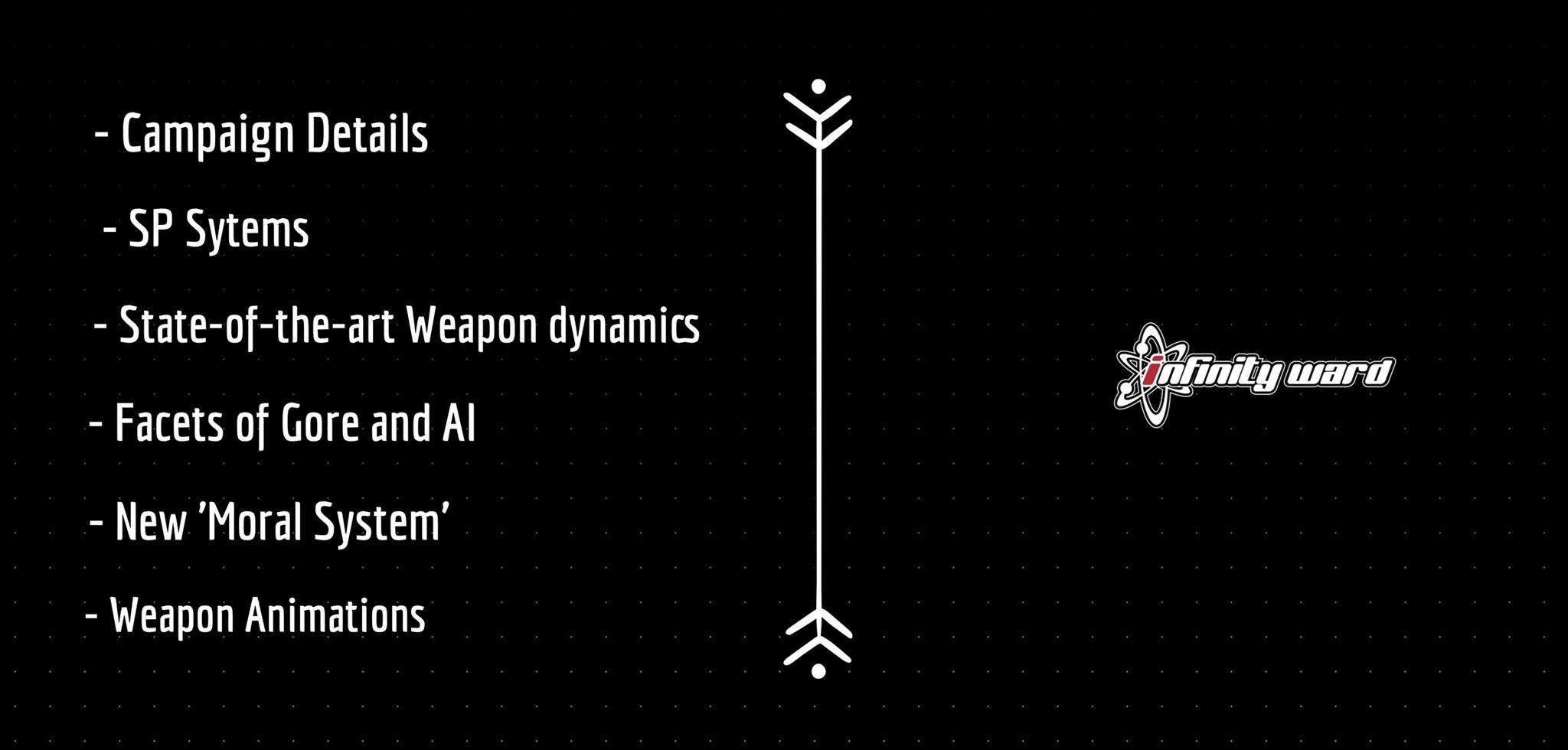 As well, missions won't be as linear as they have been in the past, as our character is going to directly react to certain situations such as "high-intensity moments, your character will react accordingly. Throughout an ambush sequence where your patrol vehicle is under attack from hostile fire, the character you're playing as is visibly shaken up: struggling to insert the magazine, trembling hands."
However, for now, we'll have to wait and see with regards to more information surrounding the future release of Modern Warfare 2022 or Modern Warfare 2!