With Season 5 of Warzone now live across all platforms, one of the brand new weapons on offer is the EM2 Assault Rifle.
The EM2 is a full-auto rifle with high damage but a sluggish rate of fire. It feautres great firing control with a consistency that few rifles possess.
This British rifle is a top tier weapon and a new contender for top dog in multiplayer.
With so many strong weapons in Warzone, what attachments and loadout should you use on this weapon?
Here's our recommended loadout for the EM2 and the best attachments.
For the EM2, we need to focus on improving the areas its weakest - that mainly being it's low magazine size.
In general, this weapon is very solid and can compete with a number of assault rifles.
Here are the best attachments for the EM2:
A

gency Suppressor (Muzzle)

25.8" Takedown (Barrel)

Axial Arms 3x (Optic)

Field Agent Grip (Underbarrel)

40 RND (Magazine)
This is a pretty standard build for Assault Rifles in Warzone as the drawbacks for a number of these attachments don't seem to be as fierce compared to the Cold War multiplayer. Not to mention that engagement happen much more at distance where the need to be mobile are less of a necessity (and it's easy to grab a good secondary).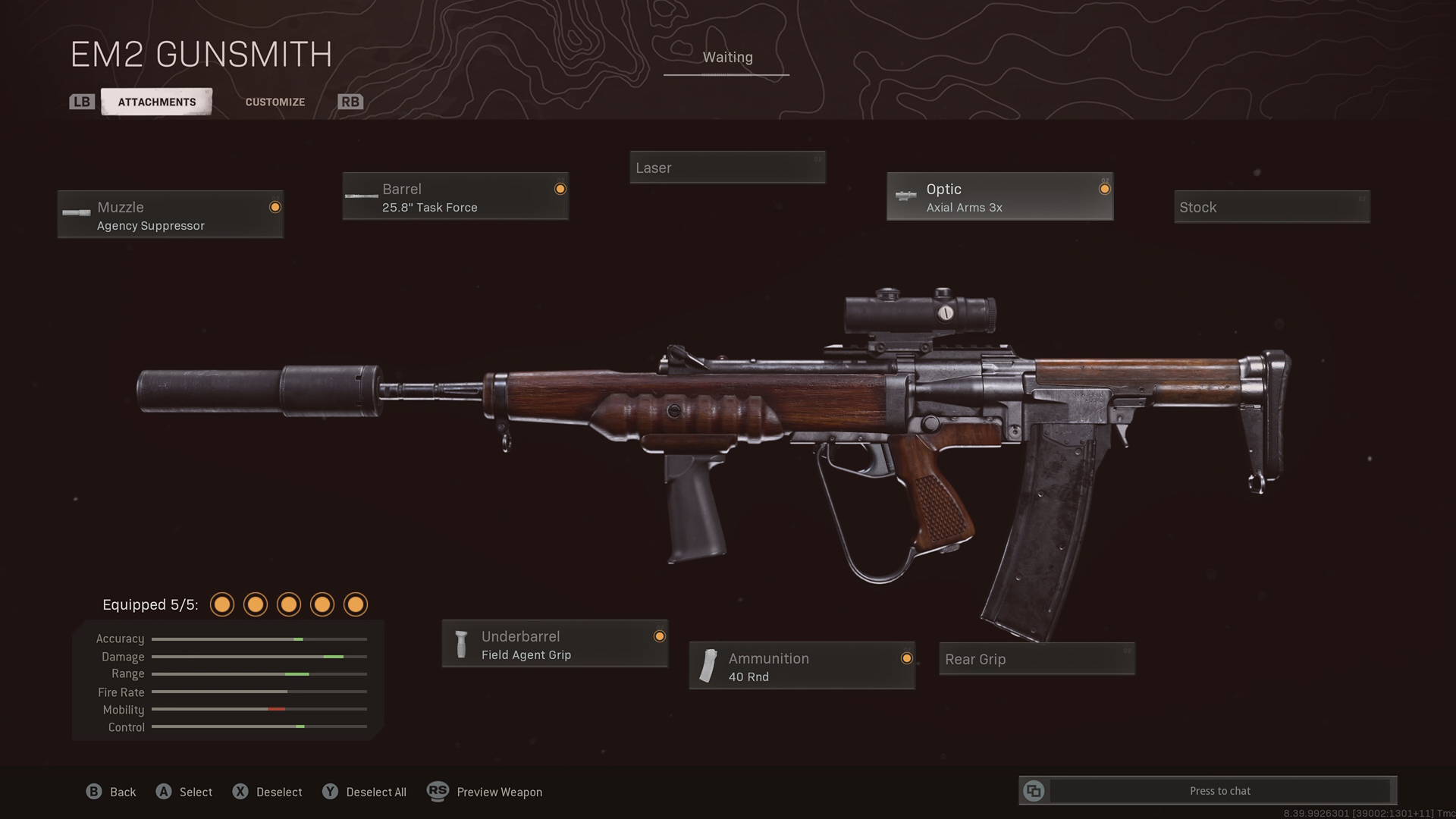 There are so many secondary choices in Warzone, all of which are great. I think it's also worth pointing out that you're more than likely going to switch to a primary for your second weapon. But if you're finding you struggle to grab a backup weapon, the AMP63 is a reliable alternative.
I'd recommend the following attachments:
Agency Suppressor (Muzzle)

6.4" Task Force (Barrel)

SOF Target Designator (Laser)

Dual Wield (Stock)

STANAG 30 Rnd (Ammunition)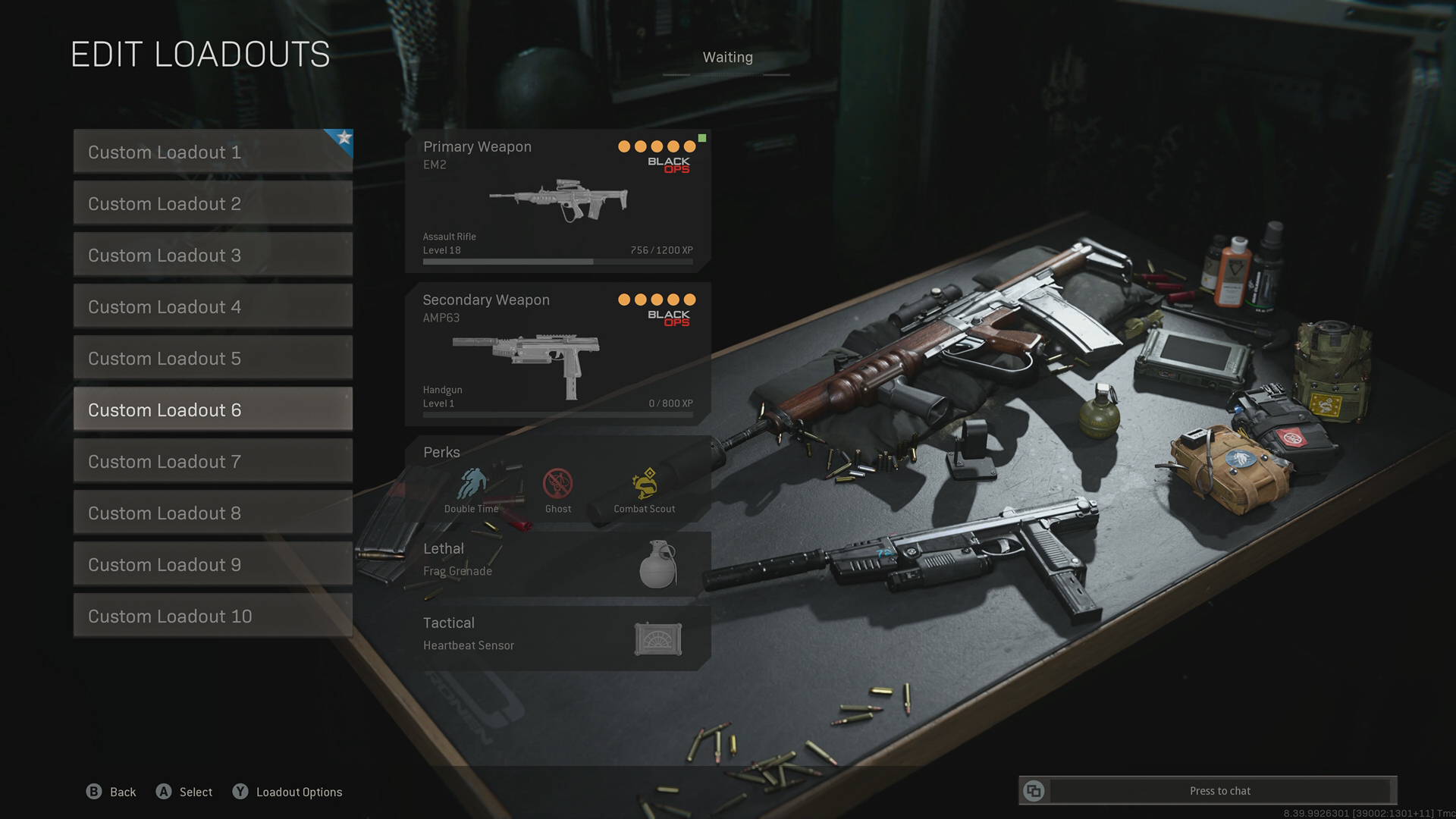 I always believe this comes down to personal preference. But I would go with a Frag Grenade and Heartbeat Sensor. I like to cook my grenades when enemies are being particularly difficult and the Heartbeat Sensor is unmatched.
Double Time is nice to be able to get around quicker, especially with a hefty Assault Rifle. Ghost is a must have and the only alternative would be Overkill! The new perk Combat Scout gets a shout, although the EM2 is nice, you may find you lack the final bullet or two to get the kill so being able to highlight players through walls may help you and your teammates get that final shot on target.
Follow us for the latest updates!