Season 1 begins TODAY, with a huge season from the off as we finally get to step on to new territory in Warzone as we visit The Pacific.
Meanwhile in Vanguard, we're being treated to the familiar formula of seasonal content with a number of new weapons and some exciting multiplayer maps!
Zombies players will be pleased to hear that an Easter Egg is on its way in the debut season to encourage more life in slaughtering the undead.
With so much going on and so much speculation, you'll need to read up on all the juicy content for yourself.
Here's everything we know about Season 1 of Vanguard.
We're expecting Season 1 of Vanguard and Warzone to begin on the 8th December 2021.
This is due to the fact the new map 'Caldara' also know as 'The Pacific' will come into effect for those that own Vanguard and a day later for those that do not. It's also when the current Season 6 Battle Pass for Cold War and Warzone Ends.
Given the Battle Pass timer is set to expire at 5PM GMT, it could be this is when the new pass goes live. However, most Seasonal updates have been arriving at 6AM GMT.

According to @SizePlayStaion the new update will put Vanguard at 40.773GB in size on PlayStation. The Season 1 Vanguard update will be roughly 9GB.
We're awaiting the official Season 1 trailer, but we do have the opening Cinematic to set up the new Warzone map.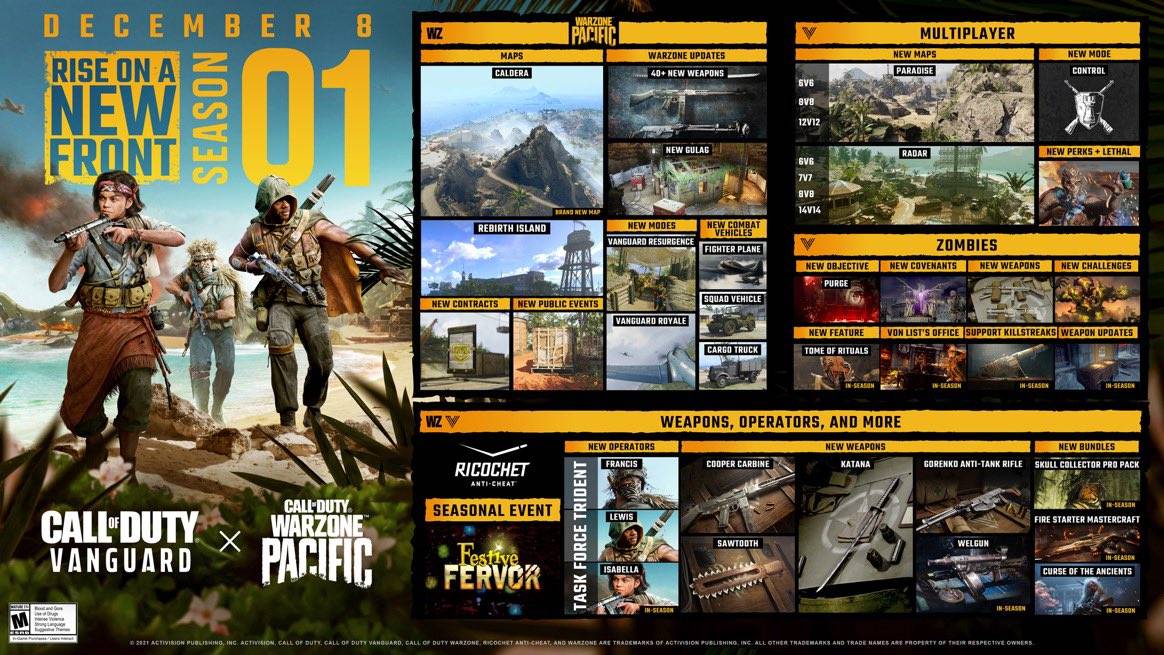 MULTIPLAYER UPDATES
Gameplay
Did an overall pass on Mounting. Players reported issues regarding mount height and objects not appearing mountable.
Weapons
Balancing (Dec 9th)

General

Corrected Loadouts using 7 Round Mags so the total ammo count is divisible by 7.

M1 Garand

Type 99

Reduced Aim Flinch.

Reduced ADS Time.

Retain One Shot Kill potential for chest shots when smaller caliber ammo is used.

3-Line Rifle

Kar98

Retain One Shot Kill potential for chest shots when smaller caliber ammo is used.

Sniper Attachments

Hollow Points now reduce range.

Top Break

Using lower caliber ammo now reduces range instead of damage

Shotguns

Buck and Slugs

Reduced ADS speed penalty.

Reduced headshot multiplier.

Birdshot

Reduced headshot multiplier.

Gunsmith

Custom Mods: players can save custom builds.

Adjusted the camera position when selecting specific weapons or attachments. Players reported the weapon preview was cut off for a handful of attachments.

In-Game

Bug where players would load into game with an invisible weapon has been fixed.

Combat Shields now correctly display skins while stowed.

Progression and Camos

XP

XP rates have been increased for Snipers.

3-Line Rifle

Bloodthirsty Challenges have been changed to Prone Challenges.
Killstreaks
Mortar Barrage - (Dec 9)

Improves visibility by reducing full-screen smoke effects. As a result, players need to be closer to the barrage to be affected.

Flamenaut

Added damage direction indicators for players using Flamenaut.

Fire Bombing Run

Fixed issue where players did not see where the fire VFX started, resulting in players taking damage though they were not standing in the flames.

Attack Dogs

Fixed a missing VFX path when the whistling animation plays.

UI

Performance pass on Killstreak decals to reduce flickering.
Field Upgrades
Dead Drop

Fixed a bug where players were continually awarded their top killstreak when using Dead Drop.

Charge time has been doubled.

Goliath

Made it easier to determine if a deployed Goliath is friendly
Challenges
Fixed an issue with "Grizzled Veteran - Get X Eliminations in Hardcore Mode" not tracking properly.
Progression
Fixed bug preventing some players from unlocking reticles.
Maps
Demyansk

Fixed an exploit where players could exit the map.

Oasis:

Fixed exploits where players could exit the map.

Tuscan

Fixed a rare issue where players spawn outside of the map.

Numa Numa

Fixed a rare issue where players spawn outside of the map.

Shipment (Dec 9)

Adjusted spawn logic to prevent spawn traps
Clan
UI/UX

Fixed a bug where player names were blank in "incoming clan requests" if the request was received while in the Clan Request menu.
Menus
Players will see a warning when equipping 2XP tokens while a global 2XP event is running.
Performance & Connectivity
Improved stability when connecting to lobbies.

Fixed bug resulting in "Server Snapshot Error," where players would get kicked out of matches and into MP menus. (Dec 9)
CAMPAIGN UPDATES
Stalingrad

Fixed bug where the game would crash when Polina picked up an NPC.

Battle of Berlin




Fixed a bug that would cause the game to crash after a cutscene.
ZOMBIES UPDATES
New Objective
Purge

Purge the Augmentors from existence by capturing powerful Control Runes throughout the area.

Augmentors will spawn waves of enemies as a defense mechanism as players attempt to capture the Control Runes.

Survive the enemy waves and successfully capture all Control Runes within the time limit for a perfect Objective completion and bonus rewards (Max Ammo, Max Armor, and Bonus Points power-ups).

Fail to capture all Control Runes before the time limit expires, and a huge horde of zombies will spawn that must be taken down to complete the Objective with standard rewards.
New Covenants
Wield five new Covenants with 14 total rarity tiers at the Altar of Covenants.
Brimstone

Deal damage to nearby enemies (Rare/Epic/Legendary).

Deadshot

Aiming down sights snaps the crosshairs to headshot location on enemies. Bonus damage on the first critical attack for each enemy. Removes weapon sway (Rare/Epic).

Dead Wire

Stuns an enemy (Rare/Epic). Stuns an enemy and nearby enemies (Legendary).

Scrapper

Gain more Salvage from pickups (Rare/Epic). Gain more Salvage from pickups and Objective rewards (Legendary).

Swift Vengeance

Deal more damage the faster you move. Activates shortly after you start moving. Fire while sprinting (Rare/Epic). Activates immediately upon moving (Legendary).
New Weapons

Season One Weapons

Once unlocked, players can bring in the all-new Cooper Carbine, Gorenko Anti-Tank Rifle, and Sawtooth Melee weapon in their Zombies loadouts at the start of Season One.

Launchers

All Launchers will now be available in loadouts and in the Mystery Box in Zombies at the start of Season One.
Career Challenges
Added new Zombies Career Challenges to the Barracks with unique Calling Card and XP bonus rewards.
Season Challenges

Added 20 Zombies Season Challenges to the Barracks with unique Calling Card and XP bonus rewards to earn, including a Season One Master Calling Card for completing all 20 challenges.
Progression

Addressed an issue which prevented players from unlocking the Dark Aether Completionist camo.
Pack-a-Punch

Addressed an issue that prevented Pack-a-Punched Shotguns with 10 Round Drums from reloading all 10 rounds in a single reload animation.

Addressed an issue that could incorrectly flag un-upgraded weapons as Pack-a-Punch Level 1.
Gameplay
Closed various exploits including out-of-map exploits.
Stability
Fixed a stability issue related to the Frost Blast Artifact.

Fixed a stability issue related to multi-kills obtained via Equipment.
If you're not sure what it i, it's an additional avenue for earning rewards for your grind in both Vanguard and Warzone. The Battle Pass in universal and progress will be made whether you play Vanguard's Multiplayer, Zombies or even Warzone. You can unlock new skins for your weapons, Operators, new accessories and plenty of other goodies.
The Battle Pass should cost 1000 COD points (roughly $10), once again, with a 2400 Battle Pass Bundle being available for those that want to pay a bit extra to skip 20 tiers.
However, if you bought the Ultimate Edition, you will already be given the Vagnuard Battle Pass Bundle for free.
There is, as always, a free version of the Battle Pass in which only a selection of the freebies are available - most importantly the two new weapons that will be featured.
Usually you can expect a new Operator and two new Weapons. While, the weapons are free, the Operator is a premium reward only obtainable by purchasing the Battle Pass or a store bundle. The Battle Pass also includes an array of Blueprints, Operator skins, dozens of cosmetic acccessories, COD Points, XP tokens, Emblems and Calling Cards.
Speaking of skins and cosmetics, PlaystationSize has also noted that the update was added to the internal database, and we get some insight to some of the skins coming to the battle pass or perhaps in the store?
Tier 0 also offers these instant rewards upon Battle Pass purchase:
- "Alleyway" Arthur Kingsley Skin. Dive into the Pacific prepared for the heat with this new Skin for Vanguard's leader.
- Season One XP Boost. Enjoy a 10% increase on Player XP throughout Season One.
- 45-Minute Double Weapon XP Token. Level up those new armaments faster with this token.
The new Warzone Map 'Caldera' also known as 'The Pacific' will arrive in Season 1 on the 8th December.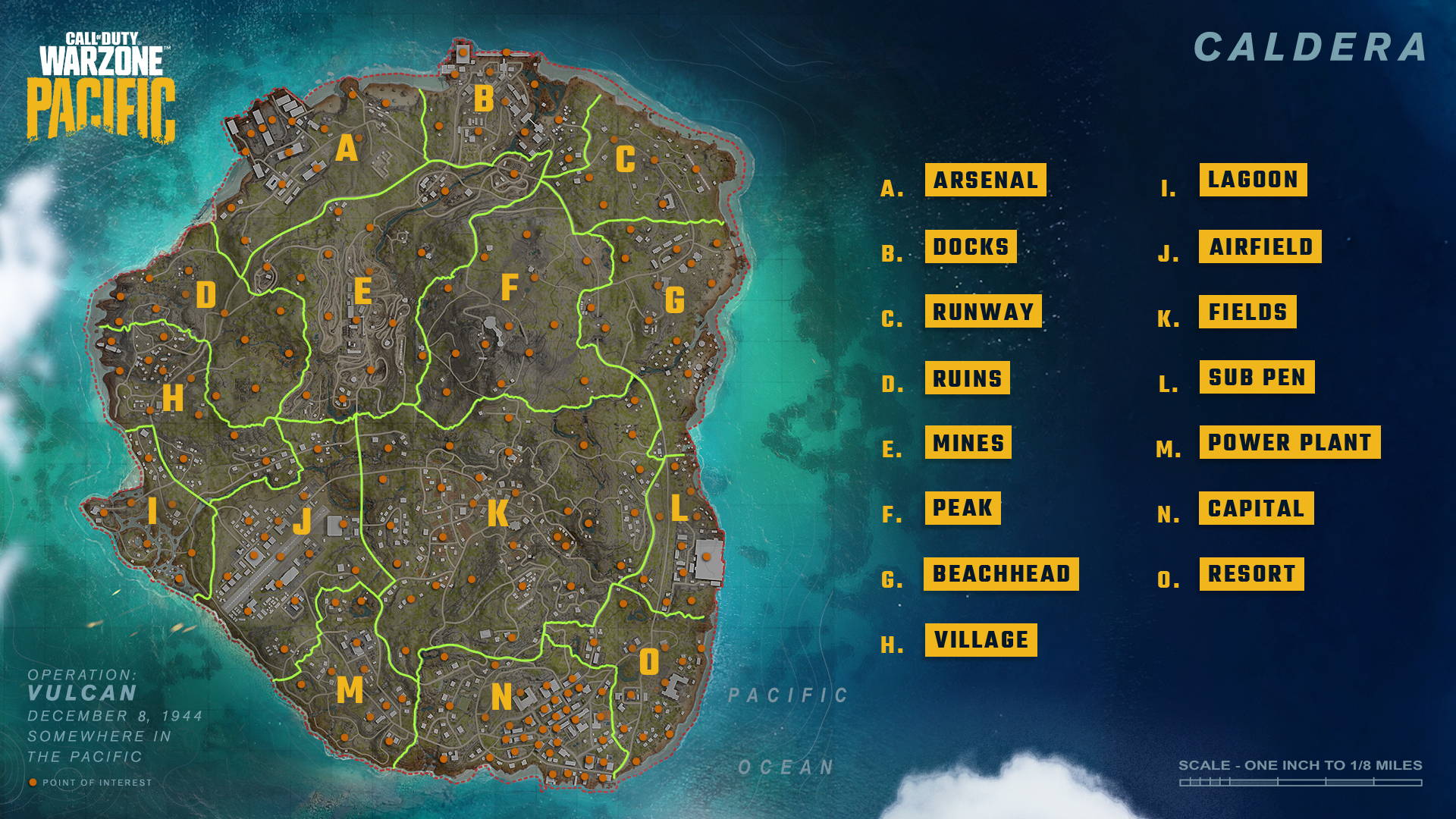 Here's what's new in Warzone:
When Warzone Pacific drops, any player who wins a Gulag will drop back in with the weapon – or weapons – and lethal equipment given to them during that deadly duel.

Any ammo and remaining equipment carries over between the Gulag and the redeploy. Deal with the enemy efficiently, and you will have more at your disposal back in Caldera.

Dead Silence is being nerfed

Stopping Power Rounds are gone

Nerfs to Stun Grenades

Nerfs to Heartbeat Sensors

Nerf to dual-wielded melee weapons such as the Kali Sticks and Sai

Gun-butting "no longer primary method of attack on the Caldera"

Lethal equipment will be buffed

Snapshot grenade nerfed

Stim now gives a movement boost

Decoy grenade pack rubber bullets dealing damage to enemies

Gas Masks won't interrupt as many actions

New 'Explosive Canisters' item added

Operators can now wade through shallow water

Crouching in water gives Cold Blooded effects

Fire-based equipment now cause smoke when it hits the water

Supply Drop and Big Game Bount contracts added

Restock and Resurgences public events added

RICOCHET Anti-Cheat added
Fans are hoping to see a brand new map after the rocky start to Vanguard's Zombies mode - we are aware that the first Easter Egg will arrive in the new Season.
"This Main Quest will be tied to the arrival of an unexpected ally after Season One, which will further expand the narrative of the Dark Aether, and reveal more details about the characters and entities that players will have encountered thus far" explained a recent blog post.

This season's weapons are the Cooper Carbine, Sawtooth, Katana, Gorenko Anti-Tank Rifle and Welgun.
An American hybrid rifle with SMG-like properties, the Cooper Carbine is a short-range Assault Rifle that's easy to control with a fast fire rate.
A heavy semi-automatic rifle, the Gorenko offers the most damage per shot of any ballistics-based weapon, capable of one-shotting any enemy in Multiplayer with ease.
Sewn with shark's teeth along the club's perimeter, the Sawtooth can whack and slice up foes just as well as the FS Fighting Knife.
The single-edged Japanese longsword adds another deadly close-quarter combat option alongside the FS Fighting Knife and Sawtooth.
A prototype developed by Captain Butcher's S.O.E., the Welgun finds its way into the Vanguard arsenal despite being produced in limited quantities.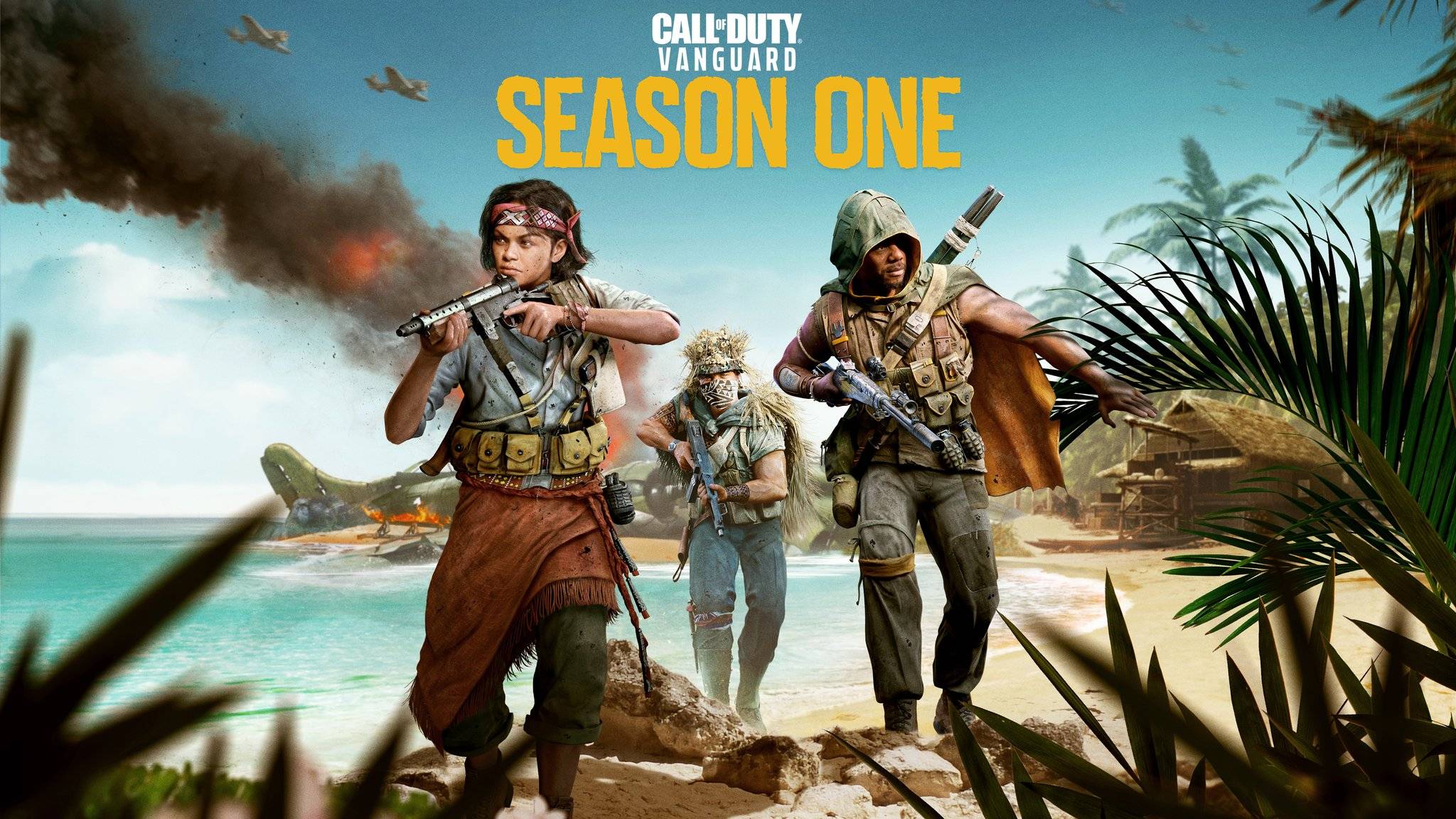 No concrete evidence has emerged as to what weapons will arrived for the new season.
@ZestyCODLeaks has been datamining the game since launch and has found a number of melee weapons, thanks to some execution moves.
These include:
Hockey Stick

Katana

Zweihänder

Wood Axe

Nunchucks

Spear Shield

Shurikens

Paradise and Radar are this season's new maps with Radar being a MW3 Dome remake!
We are hoping for one map to get a Christmas themed makeover, which we're expecting to be either Shipment or Red Star. Red Star has the natural snowy aesthetic, but Christmas themed maps tend to be focused on smaller maps.
Check out some of the Christmas themed maps from past Call of Duty games!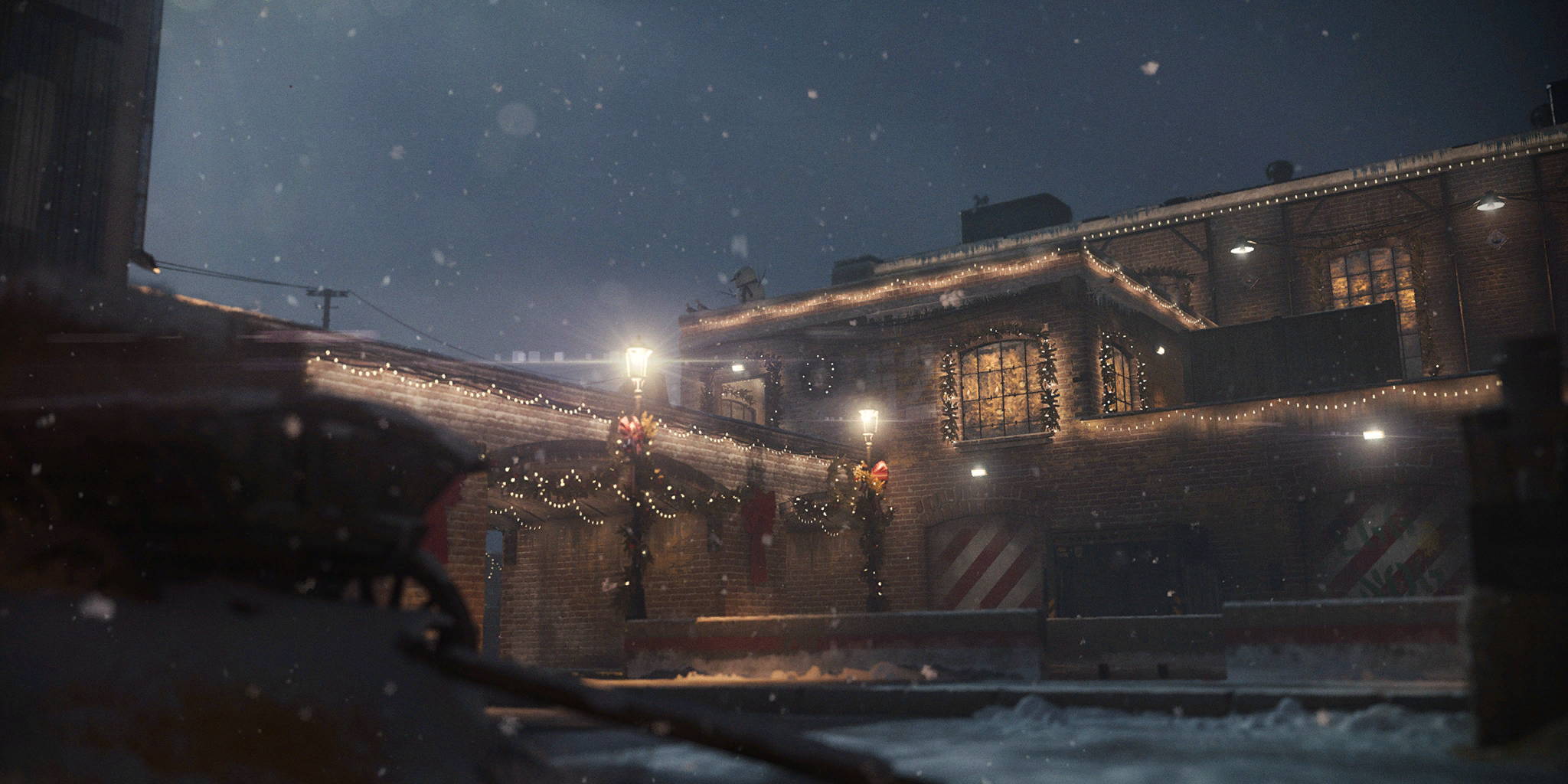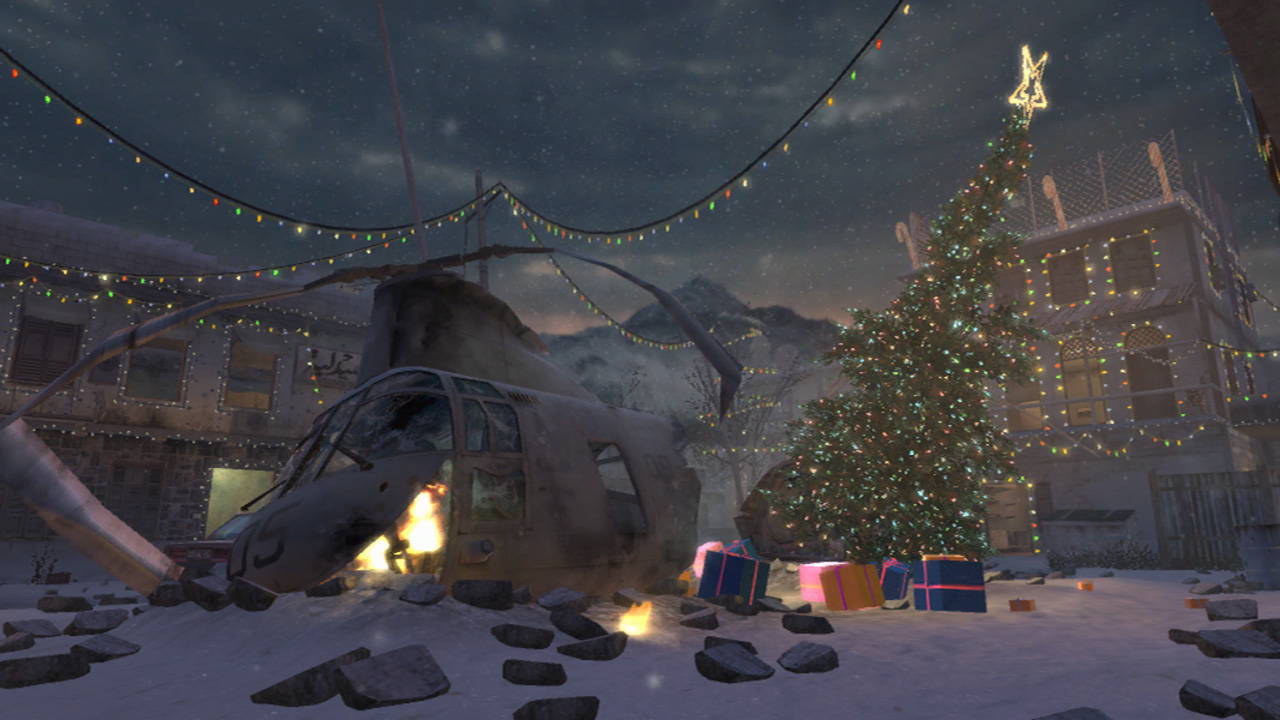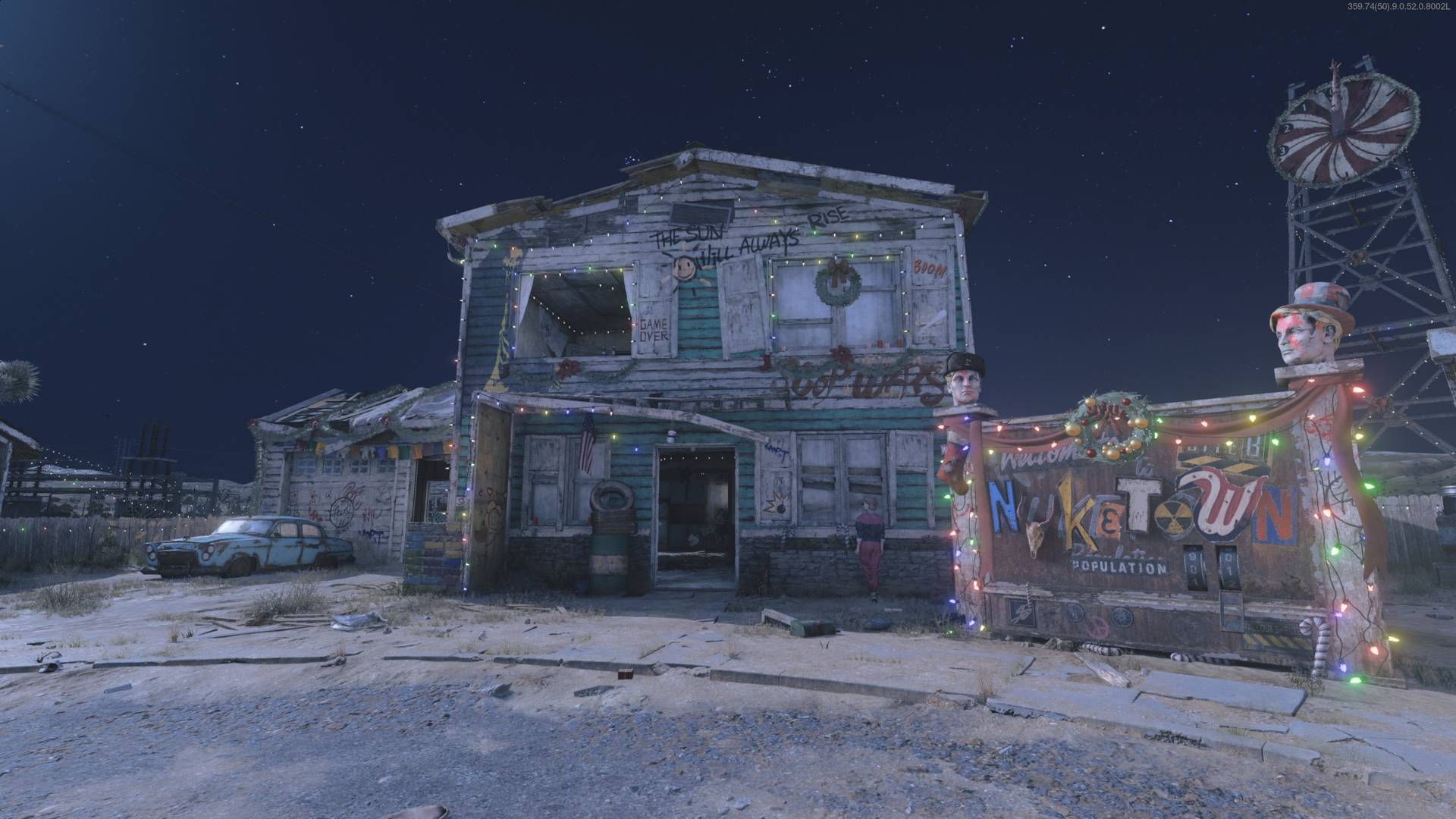 @ZestCODLeaks has mentioned a new map and mode called 'FTUE' but these have 'S4' strings - meaning it may not come for a while.
This season's Operators are Francis, Lewis and Isabella.
@ZestyCODLeaks is a well known dataminer and leaker, who has informed us that Krampus is coming to Vanguard at some stage.
He's found a number of Operators that will come to Vanguard at some stage including:
Anna

Liu

Thomas

Gustavo

Ramon
The latest info comes via an image that seems to confirm that Anna and Lewis are being added in Season 1 as well as one unknown Operator.
One strange addition is Krampus, who is a horned, anthropomorphic figure, in Alpine folklore, who during the Christmas season scares children who have misbehaved, assisting Saint Nicholas. While this won't be included in the Battle Pass, it will likely realease as a separate bundle around Christmas time.
Cosmetics And Store Bundles

@ZestyCODLeaks again has told us about more cosmetics and accessories from his datamines including an Elf and Tiger themed execution. Something more long term includes Cupid, a Firecracker, Glaive and more.
We are getting Holiday themed content including Christmas Calling Cards, Sticker Sets and New Years Calling Card.