With Vanguard Season 2 now upon us, players can explore two new weapons including the Whitley LMG.
This heavy long-range machine gun is deadly accurate and can pack a serious punch. It becomes a real threat in Vanguard almost straight out of the box, meaning you won't need to do much grinding to get good performance from it. It evidently suffers from some mobility issues, but with the right loadout it becomes less of an issue.
Here's the best loadout for the Whitley in Call of Duty: Vanguard.
Best Whitley Class for Vanguard
With a staggering, 10 attachments to pick on your weapon, you're truly spoilt for choice.
When choosing your attachments, you'll want to consider what attachments will improve this weapons weak areas and how you tend to play.
The Whitley falters is an overall decent weapon and most players will be able to use it without any problems, however, keep in mind that this weapon falls into the LMG class as well!
Muzzle

Barrel

Optic

Stock

Underbarrel

Magazine

Ammo Type

Rear Grip

Proficiency

Kit

This setup is tailored to getting up close and personal with enemies, mainly due to the oversized ammo you'll have, along with the increased firepower and ADS time.
The Muzzle we've chosen is one of the best ones for the Whitley and it really shines in gunfights. It increases its rate of fire without being penalised by an increase in recoil.
Your Barrel choices are more limited, but the 20" Ragdoll
Your Optic comes down to preference in my opinion, but a nice clean optic will never do you wrong.
The Stock choice will see you lose out on some accuracy, but you'll gain back some of the lost sprint to fire speed with this Stock, and your overall movement speed will increase.
The Underbarrel choice for me is the
Mark VI Skeletal as it increases the ADS speed, which is sluggish by default.
If you don't equip a Magazine attachment, it's not the end of the world as there aren't many optiosn that don't come with drawbacks and with an 80 round mag, it arguably doesn't need it. The 120 mag option is probably the best for an increase in reload speed and larger magazine size; only at the expense of a minor decrease in ADS speed.
Of all the Ammo Types, Lengenthed is without a doubt the best and most players are running this ammo type. Since its so strong at range, making it even more potent is an excellent shout.
Another attachment that you can change our depending on personal preference is the Fabric Grip for the Rear Grip. It'll benefit certain metrics such as ADS speed and sprint to fire speed, so nothing wrong with this choice.
Your Proficiency is a preference call - I prefer Frenzy as the next best option is Sleight of Hand. With the Magazine attachment, you will negate the need for this. But, in gun fights, you can take damage due to the lack of mobility. Being able to quickly regen health is very valuable.
Lastly, your Kit will again come down to preference, but I think there are only two choices worth taking. Fully Loaded is good if you find you run out of ammo fast (I never really do). So On-Hand is great for giving you more practical use of your grenades in battle.

I would go with the RATT Pistol as it's a fast firing, reliable option when you need a quick weapon swap. It makes a great option when running with Lightweight equipped.
Equally, you can run Overkill and use an MP40 or another SMG.
The Stick Bomb is a solid choice for any scenario and can be used defensively to ward off enemies. Stun grenade is equally a nice option to have to slow down opponents on the move.
Ghost will keep you hidden from the enemy radar while Radar itself will give you a clearer idea of where you opponents are.
Meanwhile, Lightweight is great for improving your mobility, particularly with your secondary out.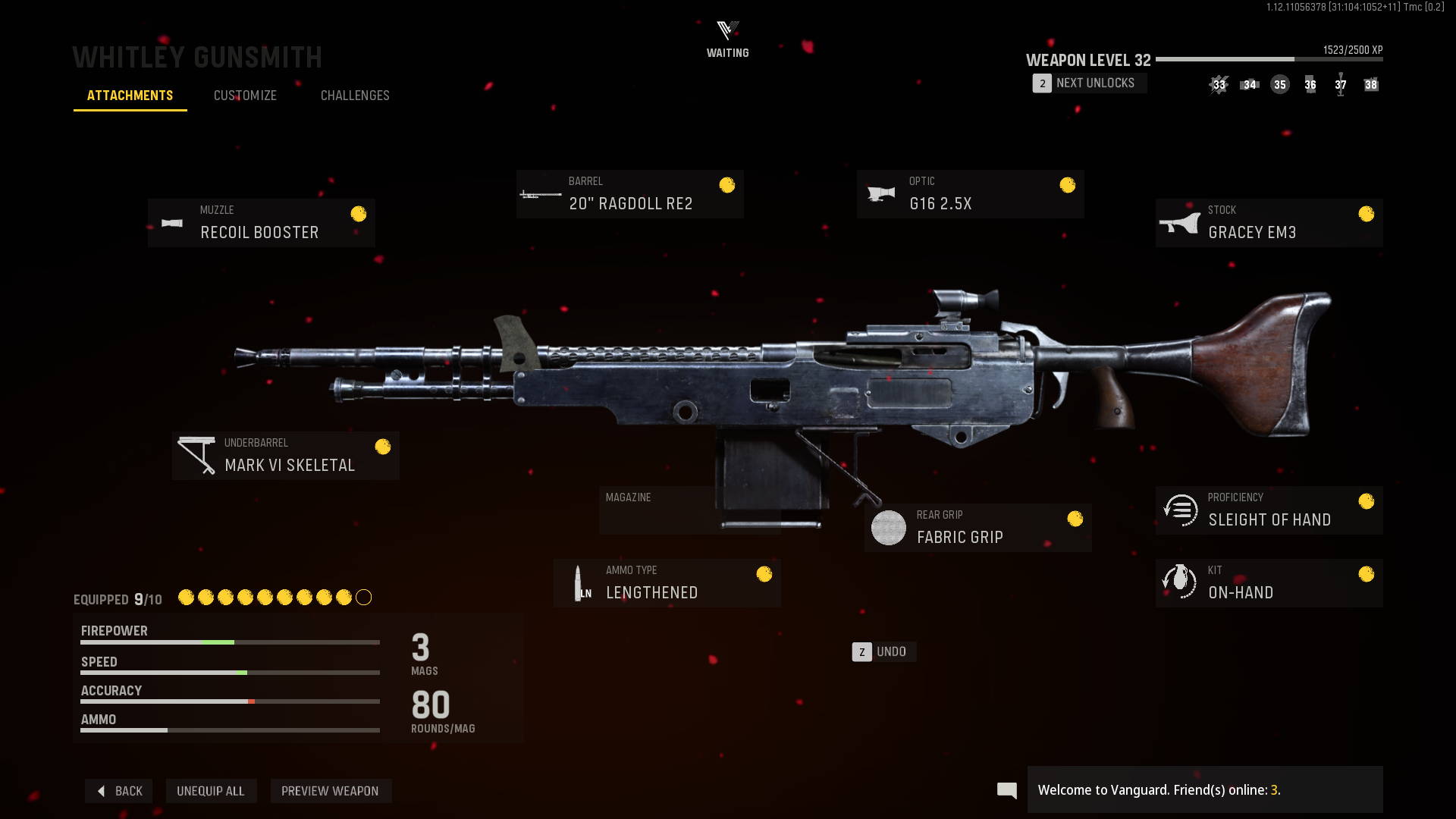 Follow us for the latest updates!