Dying Light 2 has been out for some time now and has been well received by most of the community. While it had some storytelling issues, no-one can doubt how fun the game actually was.
That's why many are excited to see what Techland have in-store for us with its first story focused DLC.
If you've managed to make your way through the overwhelming amount of content the base game has to offer, then there's good news, you won't have to wait too long for this next DLC.
Here's what we know about Dying Light 2's first story DLC.
June 2022 is the expected date for the first story DLC in Dying Light 2. Without a firm date, it leaves some room for Techland to shift things depending on how development is going.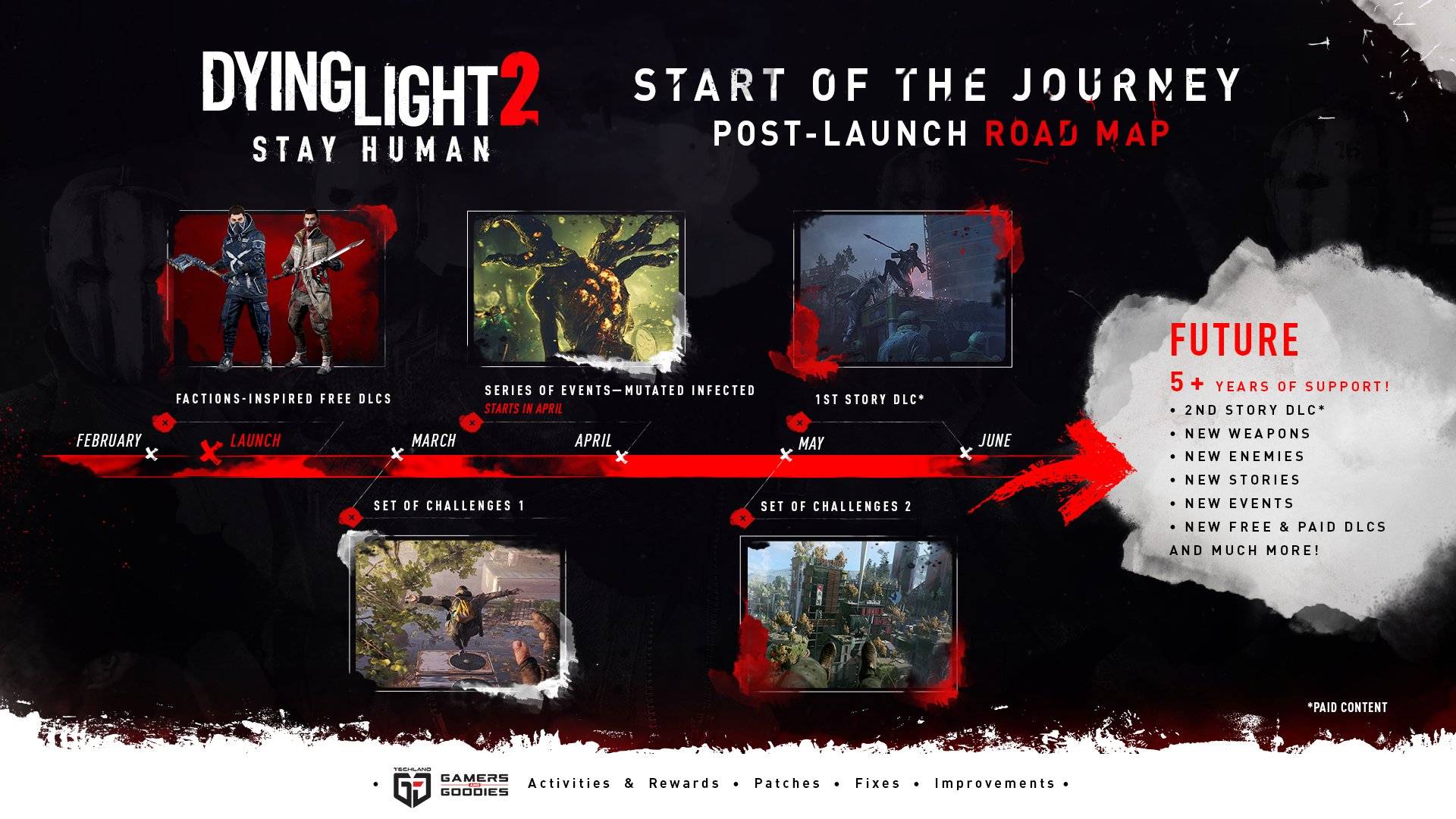 While not a lot is known about the first story focused DLC, we do know that the new story will not proceed after the game's ending. This DLC will take place "sideways to main events".
If you thought speculation about this DLC may be too good to be true, then it probably was. Dying Light 2's lead game designer Tymon Smektała said: "I've seen a lot of speculation online about what it will be and I can say confidently that they…weren't close to the mark."
For those wanting to continue on from where the game seemingly ended, future DLCs will push on from that point. It's avoiding the ending at this time, due to the branching endings the finale includes.

This new DLC will likely feature new weapons. Something that was absent from the second game was guns. Notably present in the original, it was a bold move to remove them in the second. While it may have played very differently, it may have made combat more invigorating than mashing melee weapons on the undead.
Equally, we may see new areas of the map open up and some subtle changes to the original map take place to accomodate these new missions.
We may even see a new protagonist and new characters.
Interestingly, the Season Pass doesn't seem to be available for Dying Light 2 - so it doesn't appear to be possible to buy the DLC as a bundle at this time.
It's very likely when the DLC does drop, it will come with its own price tag.
For now, the way to get it is to buy the Deluxe Edition for $79.99 (which includes one story DLC) or the Ultimate Edition $99.99 (which includes two story DLCs).