Chapter 3 Season 4 of Fortnite is undergoing another update soon, which will be the first update for players since the season released.
Fortnite's been going through one of the best periods the game has experienced from a casual perspective in quite some time, as its been soaring in popularity yet again.
This time of the year is extremely exciting because as we approach Halloween publishers tend to host themed events around the holiday. Fortnite is no different, hosting 'Fortnitemares' every year.
Now, with patch 22.20 releasing soon we've got the latest info on what's to come!
Update 22.20 launches on the 18th of October, 2022.

Xbox One - 3.83GB

Xbox Series X/S - 3.6GB

PS4 - 3.67GB

PS5 - 3.72GB

PC - TBD

Nintendo Switch - TBD

Android - TBD
Fortnitemares begins

Zero Build Horde Rush is available in the Discover screen until well after Fortnitemares ends (November 15 when downtime for v22.40 begins).
Turning into a monster in Fortnitemares

Complete Quests for special rewards

Two Fortnitemares Quests will become available daily over the course of 14 days. For completing five, you'll unlock the Everything's End Glider. For completing 13, you'll unlock the Chrome Cage Back Bling. And for completing 25, you'll unlock the Unmaker Pickaxe.

All items:

1 Banner Icon

1 Music Pack

1 Spray

1 Contrail

1 Loading Screen

1 Glider

1 Pickaxe

Among other things, these Quests will see you perform the Alteration Altar ritual, visit Fortnitemarish places like Grim Gables, and use unvaulted items like Candy and the Pumpkin Launcher.

Take down Cube Monsters in Zero Build Horde Rush

Unvaulted items, and more

New NPCs

Hay Man

Mincemeat

Nitehare

Willow

Runs until November 1 at 2 AM ET!
Chrome Punk Quests:

1. Earn 10 Account Levels
Reward: Chromeseed Backbling

2. Earn 25 Account Levels
Reward: Graveyard Rave Loading Screen

3. Earn 50 Accounts Levels
Reward: Chrome Punk Skin pic.twitter.com/XjsKF4k8ds

— iFireMonkey (@iFireMonkey) October 18, 2022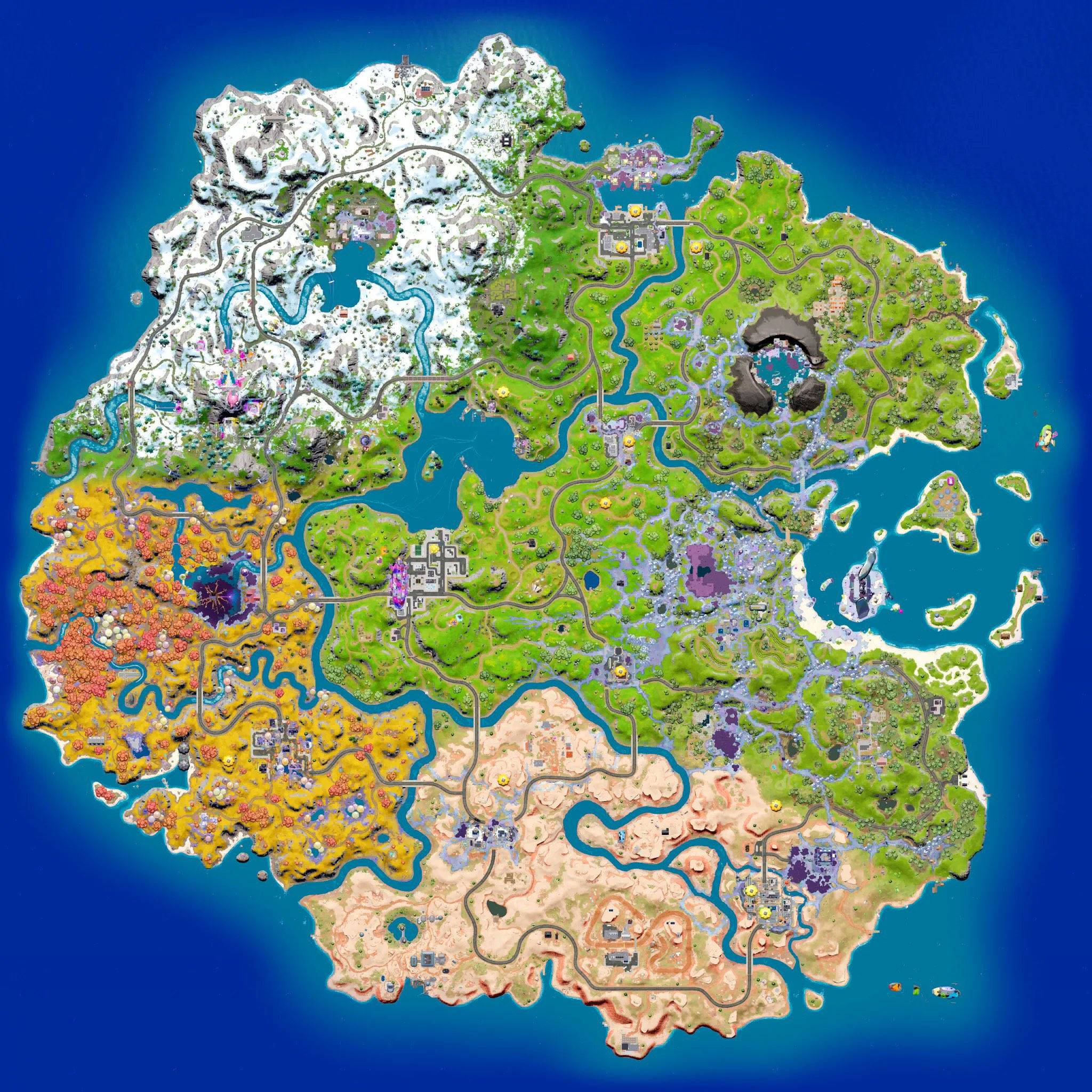 New NPC: Chrome Punk

Hacking and carving a path to victory.
Chrome Punk is a renowned pioneer in the underground "gourd-core" music scene. His attitude is unmatched except by his brother, Punk, with whom he had a falling out. pic.twitter.com/c68GIp85uK

— iFireMonkey (@iFireMonkey) October 18, 2022
New Collab NPC:

Ash Williams
Ashley Joanna Williams, Deadite Enemy #1
Just a regular guy trying to save his friends from an ancient unstoppable evil. Has a hard time with Latin. pic.twitter.com/UajLSpnow0

— iFireMonkey (@iFireMonkey) October 18, 2022
New Real Money Bundle:

SAINT ACADEMY QUEST PACK
Vivica runs Saint Academy...well actually her family does, but she is really popular. Complete Quests to earn V-Bucks with the Saint Academy Quest Pack. pic.twitter.com/ZrEcXLzvFf

— iFireMonkey (@iFireMonkey) October 18, 2022
HOWLER CLAWS, HIGHER SENSES: While taking a break from dancing to DJ Lyka's mix, step on one of the Reality Tree's Alteration Altars — where you'll be given the option to perform the Ritual Emote. Once the ritual is complete, you'll be bestowed the Howler Claws.

Unvaulted items like Candy and the Pumpkin Launcher.

Grapple Gloves have been re-enabled and can be obtained from Mythic Reality Fruit, Chrome Chests, Chrome Rare Chests, Supply Drops and Floor Loot

When defeating The Heralds wolves they can now drop loot Bandages, Rocket Ammo, Heavy Ammo, Medium Ammo, Shotgun Shells and Light Ammo

Motorboats have been vaulted in this update!

The following animals have been disabled:

Chickens

Sharks

Boars

Crows

Frogs

Might be replaced with "Zombified versions"
We're going to be keeping tabs on Fortnite's Community Trello board, where they'll update all the bugs and glitches they're going to be patching this update!
Battle Royale Issues

Health and shield bar doesn't show correct values

Driving a vehicle can sometimes clip under the map when impacting the ground

Creative Top issues

The Prop Manipulator may stop functioning after Round 1 or in-between rounds

Grapple Gloves can interact with Mutator Zones

Save the World Top Issues

Player running animations

Switch And Mobile Issues

The fire button for Kamehameha is disabled on mobile devices while riding on the Nimbus