NPCs have become a staple of Fortnite since being added half-way through Fortnite's last chapter. In Chapter 3, this trend continues, adding more colourful characters for you to interact with.
These NPCs can be very helpful in your quest to get the win as you can buy weapons, supplies or even hire them to do the dirty work for you. Occassionally, it's worth knowing their location to complete specific quests!
Here's where you can find every NPC in Chapter 3 Season 2 of Fortnite.
NPC Locations In Fortnite Chapter 3 Season 2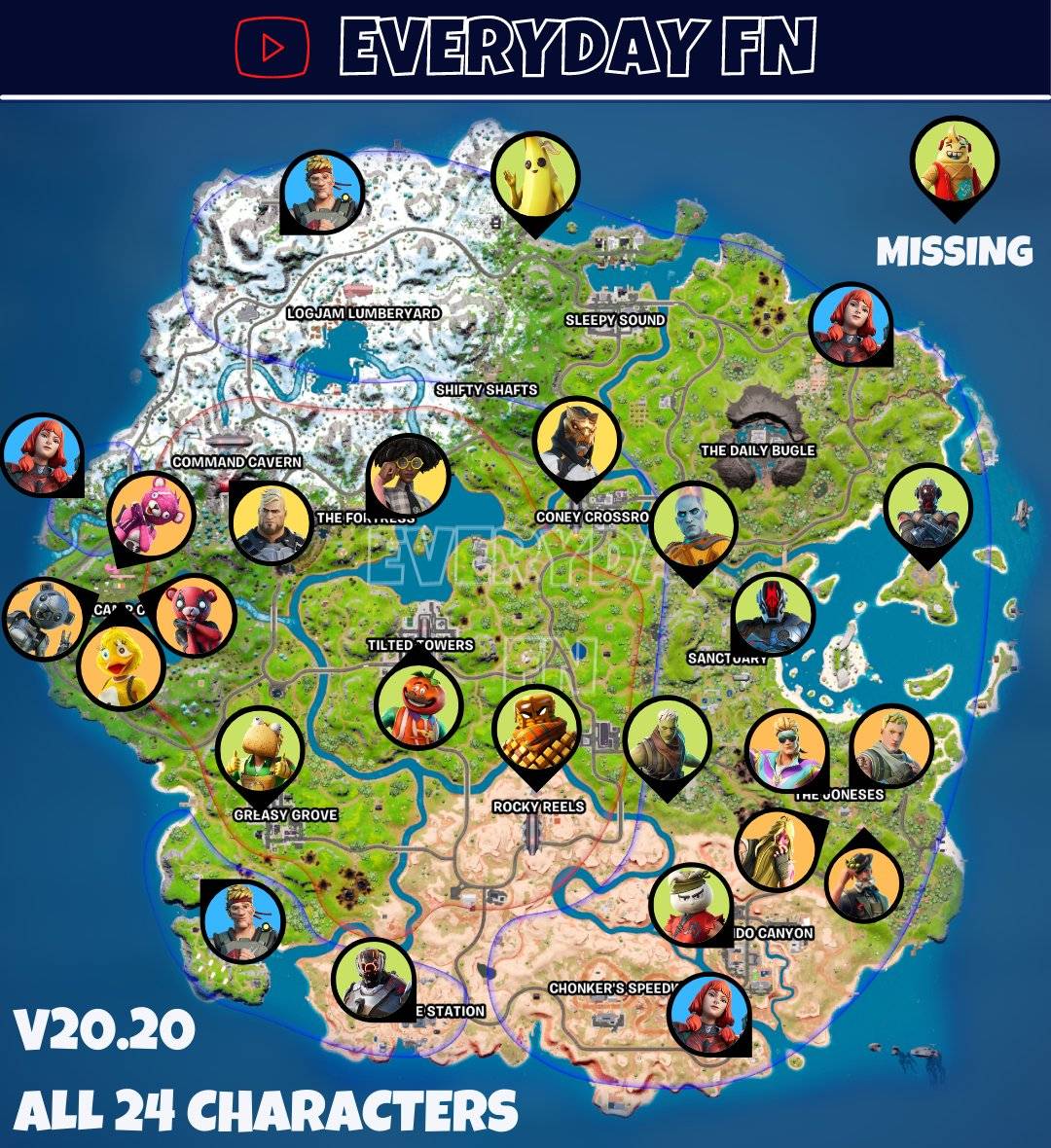 Here's where you can find all NPCs in Fortnite:
The Origin - The Sanctuary

The Imagined - a Seven Outpost

The Visitor - East Island

The Scientist - Synapse Station

Agent Jones - a Seven Outpost

The Foundation - The Sanctuary

Bunker Jonesy - The Joneses

Ludwig - The Joneses

Brainiac - The Joneses

Mullet Marauder - The Joneses

Jonesy the First - The Joneses

Cuddle Team Leader - Camp Cuddle

Metal Team Leader - Camp Cuddle

Cuddlepool - Camp Cuddle

Quackling - Camp Cuddle

Guaco - Greasy Grove

Lil' Whip - Coney Crossroads

Bao Bros - Condo Canyon

Tomatohead - Tilted Towers

Mancake - Rocky Reels

Peely - The Daily Bugle

Gunnar - Command Cavern

Huntmaster Saber - Command Cavern

Slone - The Fortress