Every year GTA Online prepares for the big summer update. It's an opportuniy to refresh the game with new content and reinvigorate players interest.
That's exactly what Rockstar intends to do in 2021, after a disappointing attempt last year. A new DLC is dropping called 'Los Santos Tuners'.
Los Santos usually gets small updates on a weekly basis. However, this will be an exciting new opportunity to add unique content.
Here's what to expect in GTA Online's 2021 Summer Update.
The update went live on the 20th July 2021 for Xbox, PlayStation and PC.
The update should release at 10AM BST.
PS4 - 3.6GB

Xbox One - 3.5GB

PC - 4.1GB
The Upcoming update will feature Tuner-based missions and races, as well as LS Car Meets. This is a gigantic, shared social space where you and your vehicle can mingly freely with fellow car fans to race, show off your vehicles and link up with contacts.
A total of 17 cars will be available in this DLC.
To get started, you'll need to visit Cypress Flats. Inside, the LS Car Meet has a "good vibes only" policy, making it a great place to skip the attention of the law and any small-time chumps looking to terrorize the citizens of greater Los Santos.
Here, you'll find countless ways to immerse yourself in the beating heart of the scene, show off prized personal vehicles from your collection or check out everybody else's.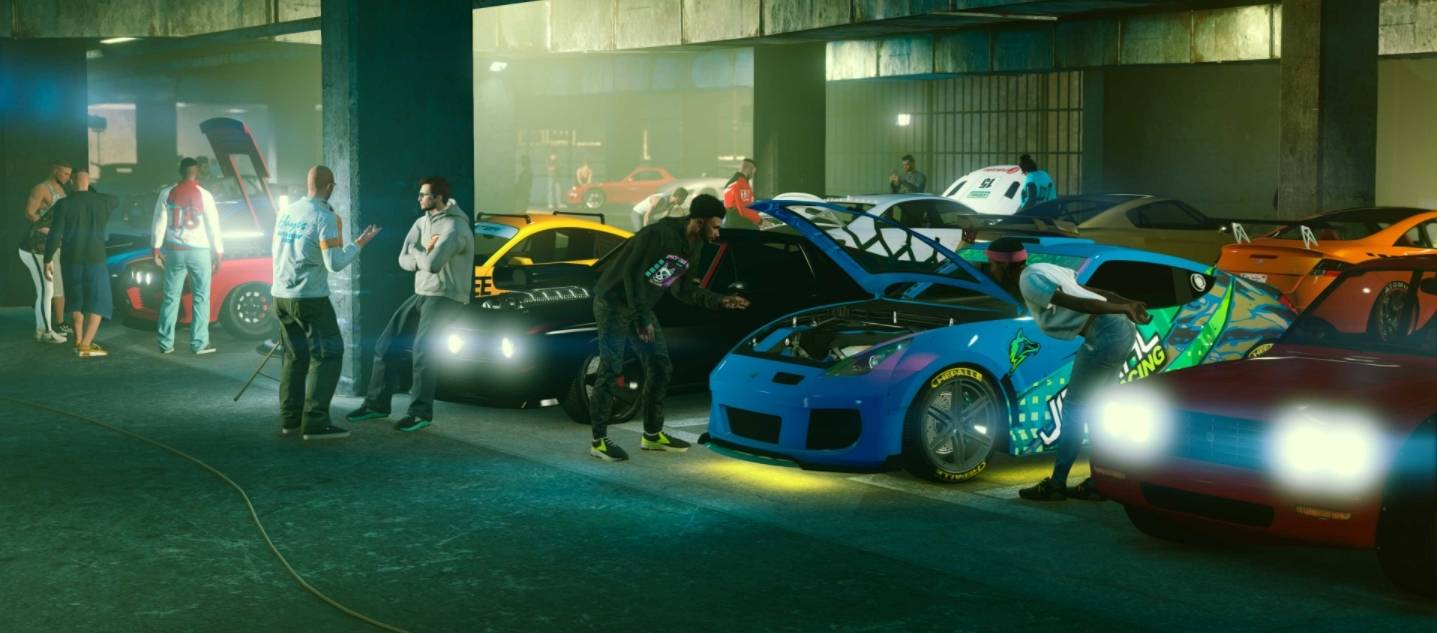 By dropping GTA$50,000 on a membership, you'll get even more privileges.
You'll unlock a new Reputation progression with new benefits unlocking after each level.
You'll get access to the Test track, which is a large underground space inside the Car Meet warehouse; you can also sample new rides on the Test Track.
Members will also get to compete in rotating Prize Ride challenges and potentially win a special Prize Ride and access to a range of special shops and features (including the Merch Shop, Tattoo Shop and Modding Area).
Higher level members can also create a Private Takeover complete with customizable lighting and banner clolours to decorate the Car Meet space to your tastes.
On the Test Track, you can engage in friendly competitions like Head-to-Head where speed and precision will give you the necessary advantage to best your opponent in a short format race, and Scramble where up to four players race to collect 20 checkpoints. Time Trials around the Test Track give you the chance to put your vehicles through their paces and score your own Personal Record. Up to 30 players will share the track space with you, but contact will be disabled while competing, and members can also go into Private Test Tracks solo. Off the Test Track and throughout the city, there are also new race series for members: Street Race Series and Pursuit Series.
The Street Race Series delivers exactly what it says on the can: bruising competition on creative tracks built on the streets of some of Los Santos' most scenic neighborhoods, complete with shortcuts that are as much about risk as they are reward. The Pursuit Series offers drivers a more open-ended experience, with checkpoints placed sparsely throughout the map to encourage creative routes — after all, you'll be competing against your fellow racers, as well as having LSPD's finest hot on your heels. Meanwhile, Sprint offers a point to point challenge in Freemode with up to three other drivers in a breakneck race from the LS Car Meet out to various locations like LSIA and back.
Reputation is a valuable thing in Car Meets - it's earned by participating in (and winning) races, daily log in bonues, putting in time on the Test Track and even just hanging out in the meet.
This will earn you rewards and elevate your status in the scene. You'll unlock all sorts of fashionable gear, flashy new car customization options like new wheels and liveries, as well as Trade Prices on certain vehicles, access to new Race modes, and even the ability to hold your own private Car Meet.
Before you can secure the Los Santos Tuners cars, you'll need to visit a new location. When you first load into GTA Online, you'll get a text message from the LS Car Meet over in the Cypress Flats area of Los Santos — that's on the southeast side of the map. You should see an "LS" icon after accepting the quest. Head over to the location so that you can get the process started.
Once you're at the meet-up area, you need to talk to Mimi — she's the contact that will let you join the LS Car Meet. Plop down $50,000 to get membership into the group, opening up access to all of the new races and granting the ability to talk to KDJ and Sessanta. The two of them will set you to work on the new missions centered around Autoshops.
Completing these races and missions is very important as they're the best way to raise your rep with the group. Doing this will provide you with big discounts on the new cars. Bringing prices down by around $300,000 might not sound like a big deal if you're rolling in dough, but getting that discount across all the cars adds up quickly.
Here's a list of the cars arriving in the Tuners DLC at launch:
Annis Remus - $1,027,000 - 1,370,000 (www.southernsanandreassuperautos.com - based on the Nissan Silvia S13)

Dinka Jester RR - $1,477,500 - 1,970,000 (www.legendarymotorsport.net - based on the Toyota Supra)

Obey Tailgater S - $1,121,250 - 1,495,000 (www.legendarymotorsport.net - based on the Audi RS3 Sedan)

Vulcar Warrener HKR - $945,000 - 1,260,000 (www.southernsanandreassuperautos.com - based on the Hakosuka Skyline Ute.

Dinka RT3000 - $1,286,250 - 1,715,000 (www.southernsanandreassuperautos.com - based on the Honda S2000)

Annis ZR350 - $1,211,250 - 1,615,000 (www.legendarymotorsport.net - based on the 1992-2002 Mazda RX-7 (FD))

Vapid Dominator GTT - $915,000 - 1,220,000 (www.southernsanandreassuperautos.com - based on the Ford Mustang)

Annis Euros - $1,350,000 - 1,800,000 (www.legendarymotorsport.net - based on the Nissan 350Z and 370Z)

Karin Futo GTX - $1,192,500 - 1,590,000 (www.southernsanandreassuperautos.com - based on the Toyota Sprinter Trueno AE86)

Karin Calico GTF - $1,496,250 - 1,995,000 (www.southernsanandreassuperautos.com - based on the Toyota Celica)
A further seven cars will arrive at a later date:
Emperor B96

Pfister Comet 812

Pfister Comet RTT2

Ubermacht Sentinel R

Vapid Dominator RTX

Nightblade (bike)

PCJ600 (bike)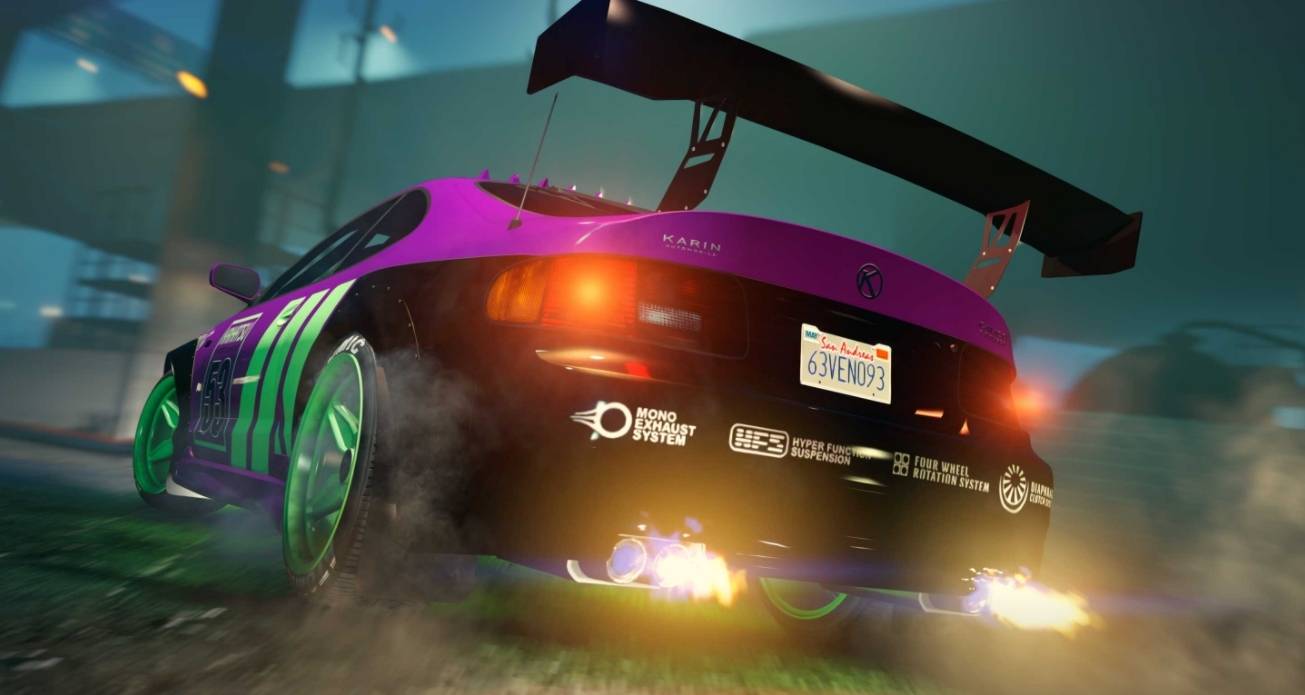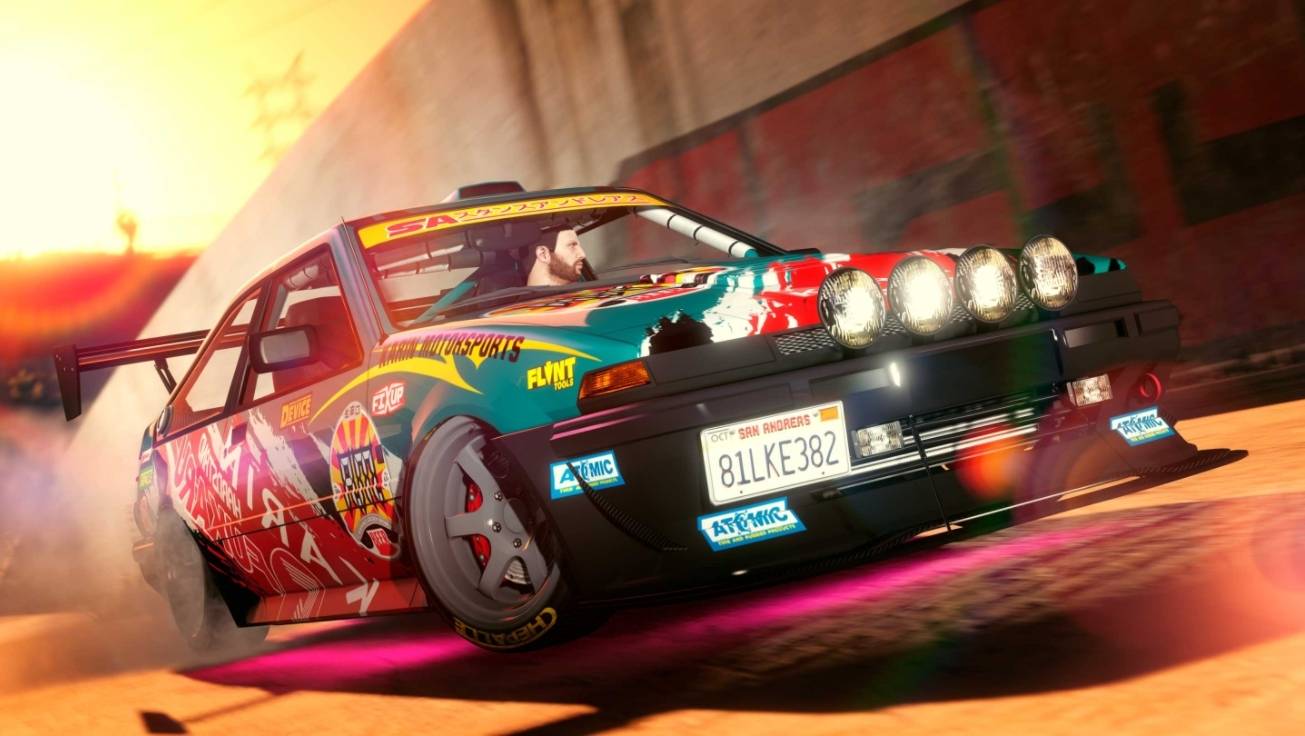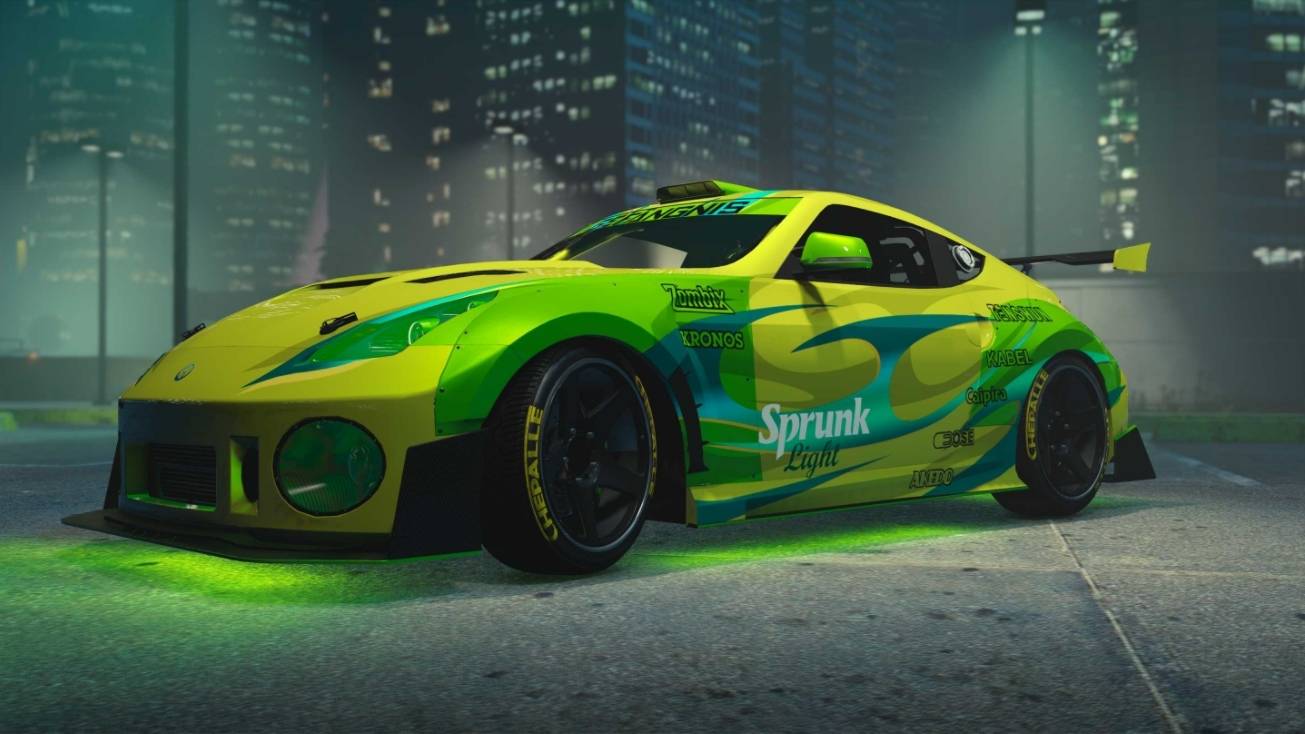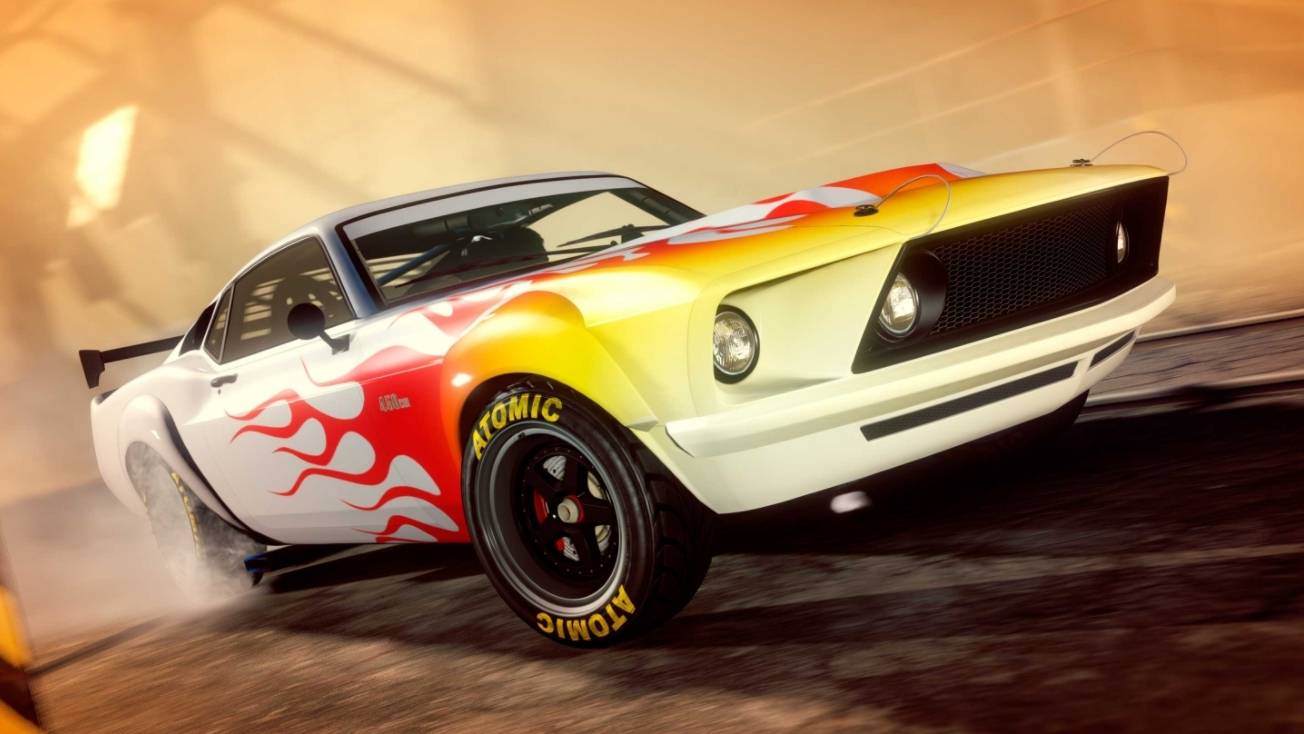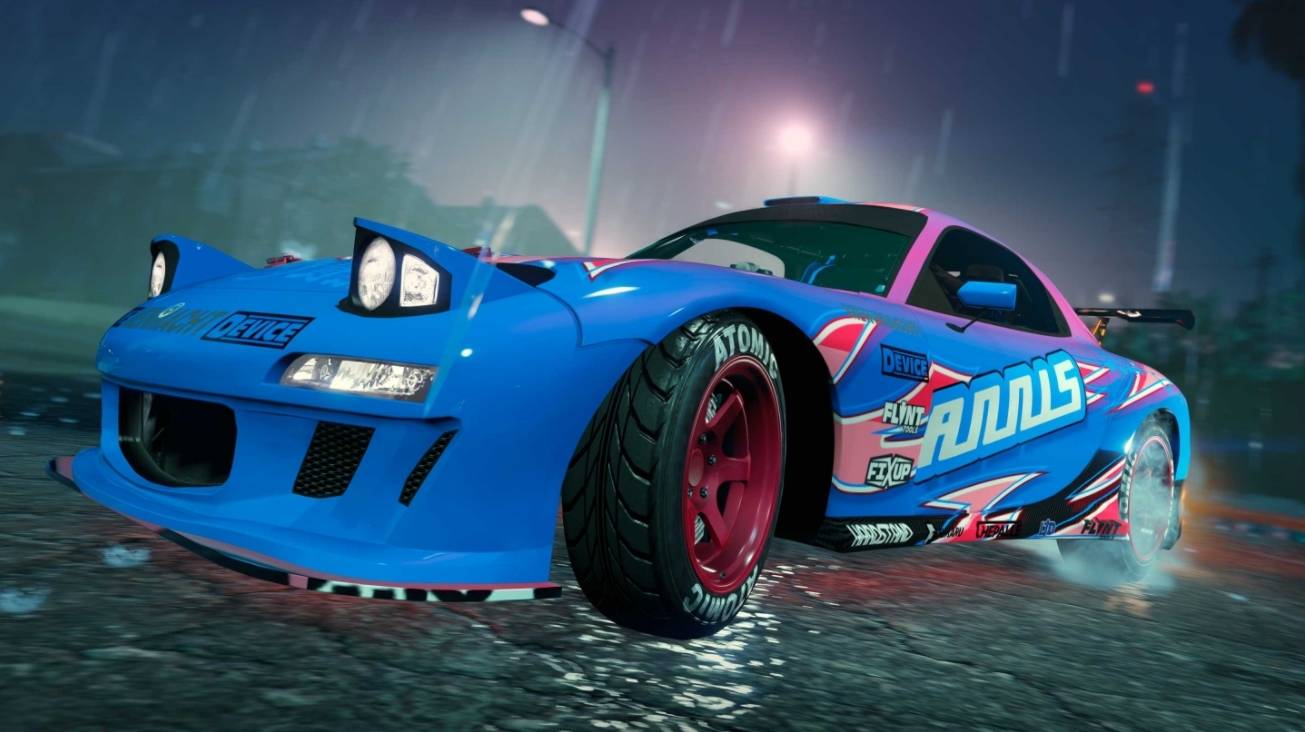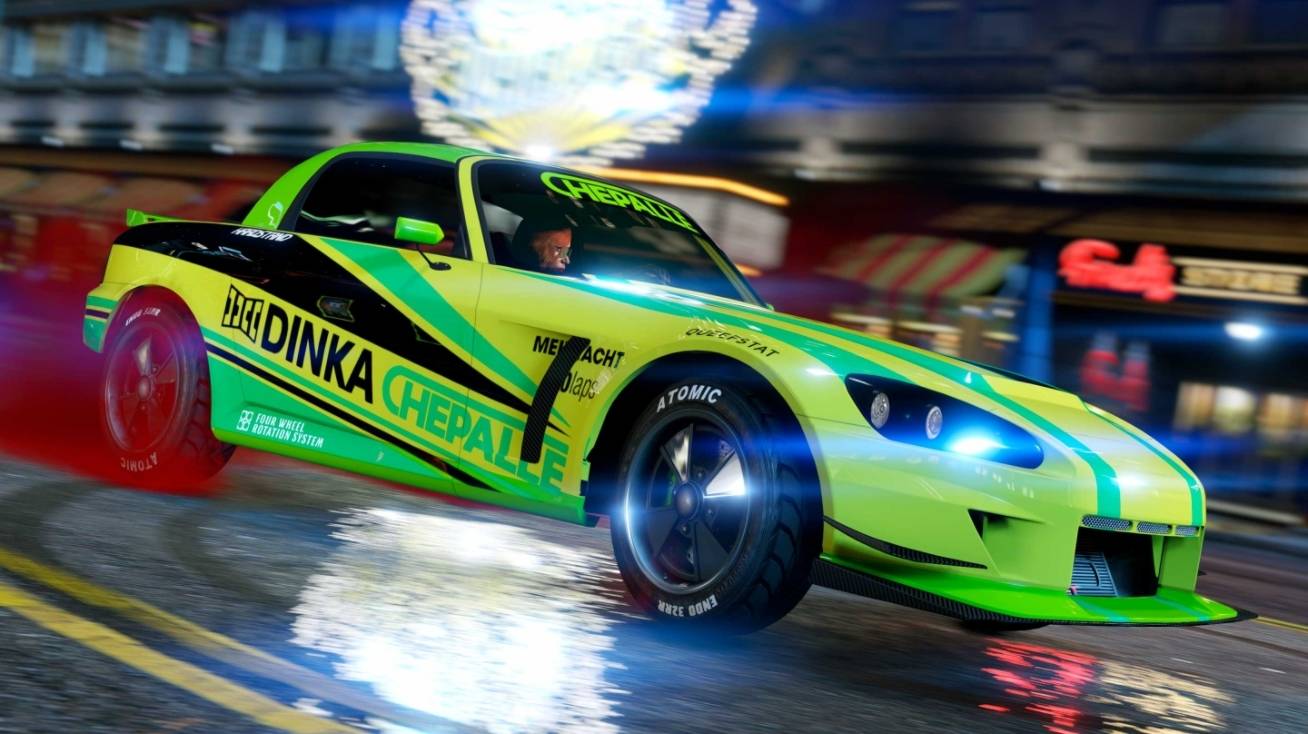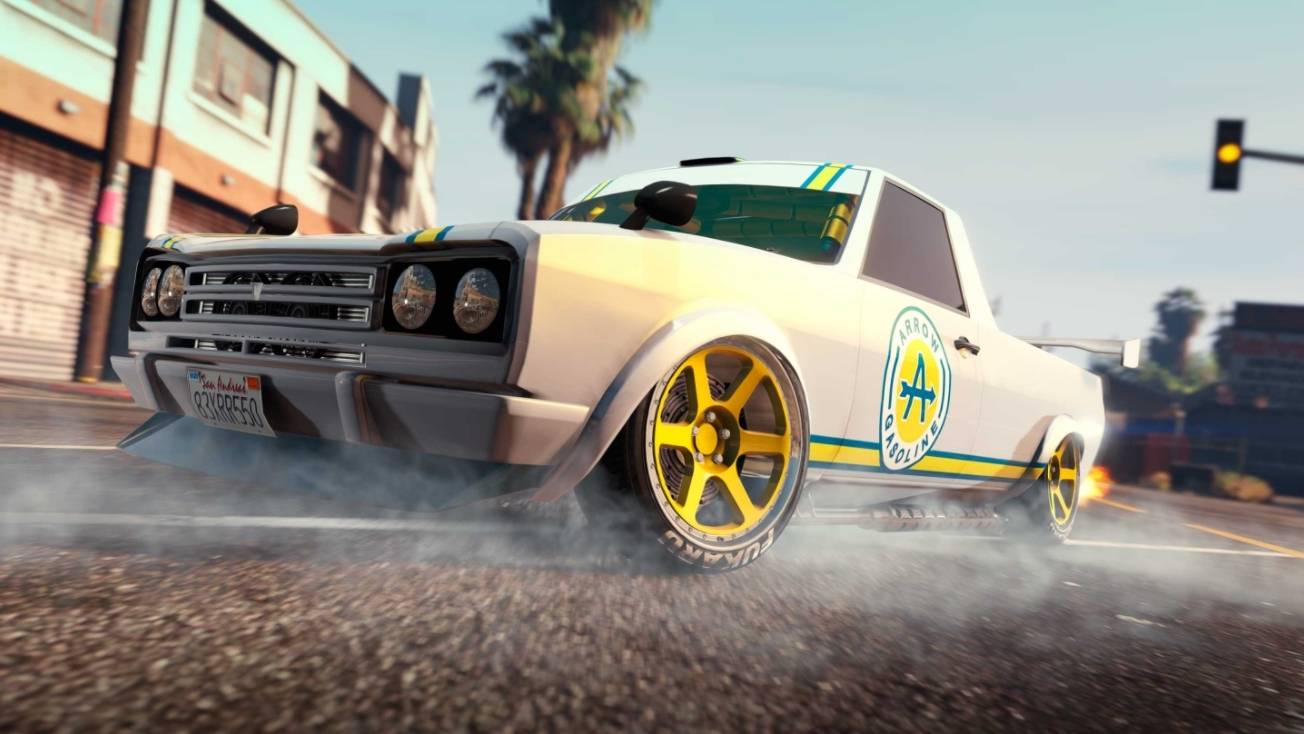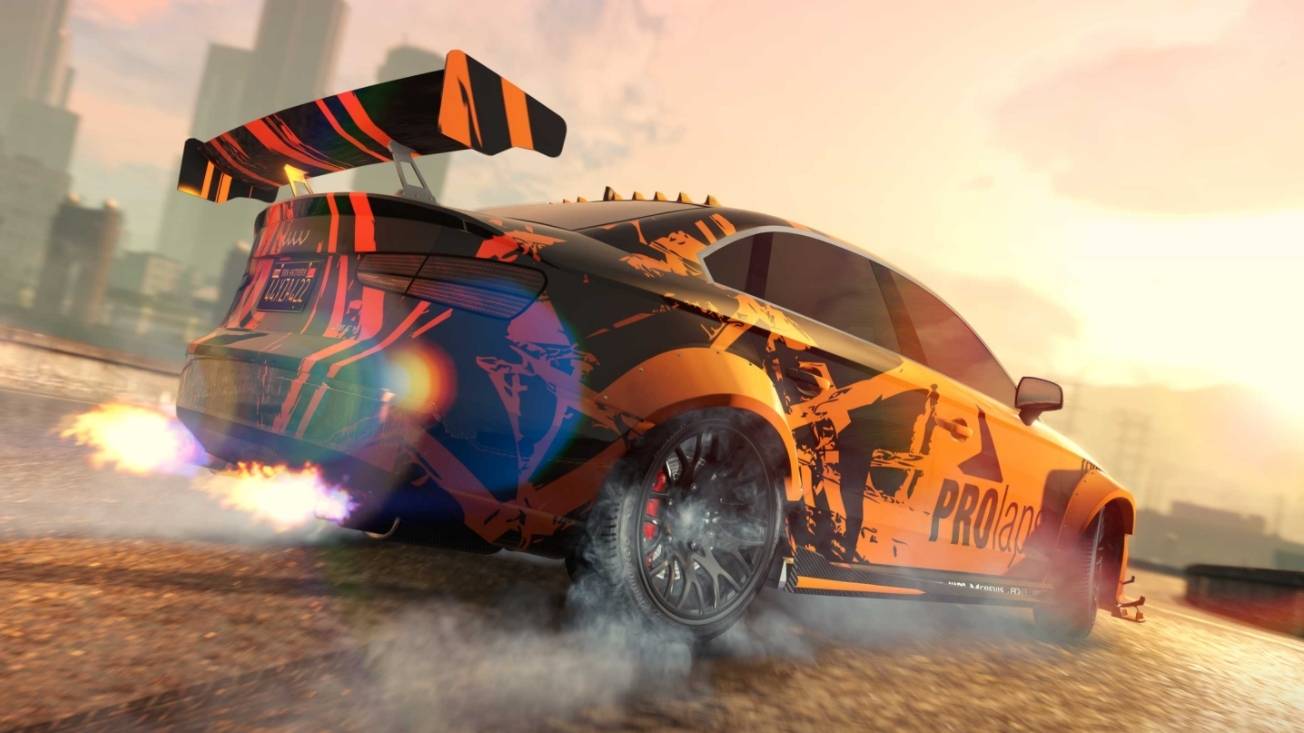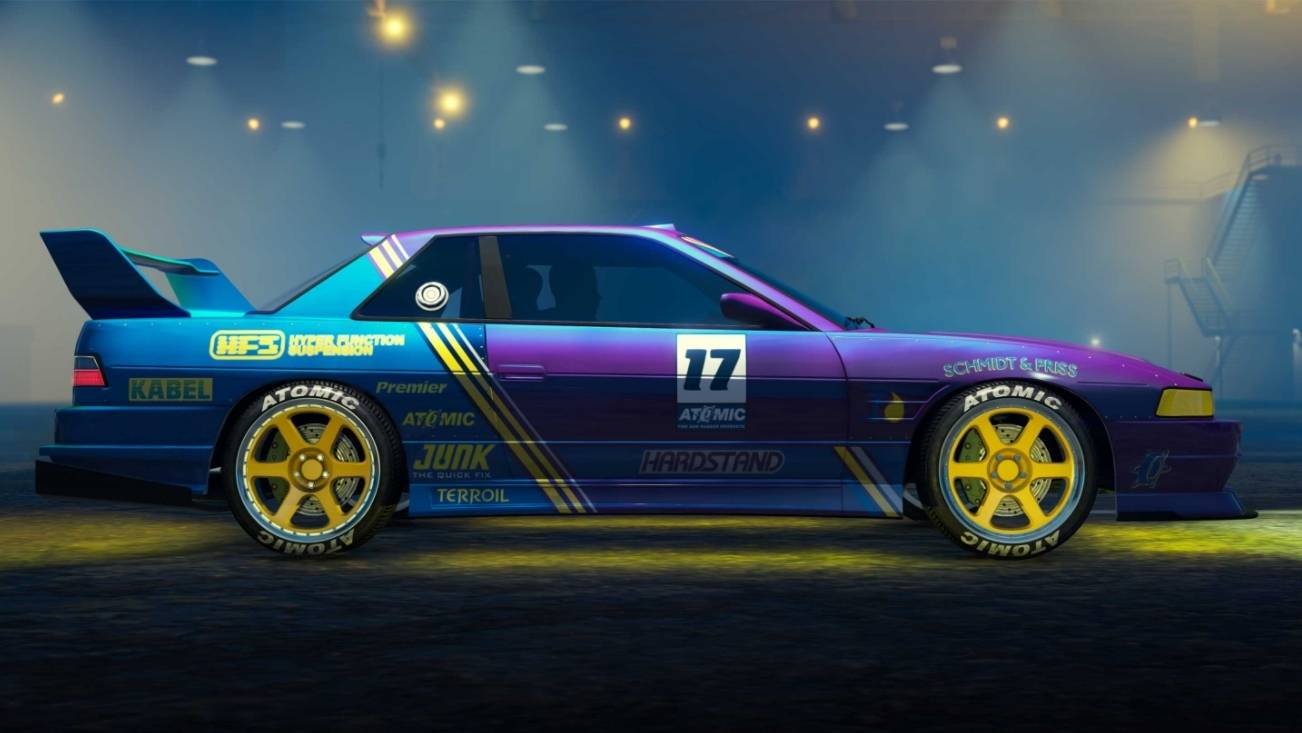 Which Car Should You Get?
Most of these cars can be bought at a lower value than their initial sticker price. To unlock that price, you simply need to build up your rep with the LS Car Meet. It's worth noting that during the update's first week, you can actually win the Annis Remus by completing the "Prize Ride Challenge" in the Car Meet location.
If you're concerned with the performance of the cars, your first target should probably be the Karin Calico GTF. The car is one of the few in this set that boasts speed and acceleration over 80 and scores a perfect 100 in handling according to GTAbase.com. That gives it a total score of 88.32.
If cash is in short supply, the Remus is a fantastic alternative. If you manage to win the Annis Remus from the challenge, you'll have the second-best car of the collection without having to shell out any cash. The Remus doesn't have the same top-end speed as the Calico, but it comes in at 86.84 on GTAbase's tests.
And, if performance isn't as important to you, most of the other cars score well in the GTAbase tests. The Annis Euros, Annis ZR350, Dinka Jester RR, and the Dinka RT3000 all come in at right around 80 on the tests, making them more than satisfactory.
Contracts And Auto Shop Locations
Six contracts are available with two more arriving at a later date.
The Superdollar Deal

The Bank Contract

The ECU Job

The Prison Contract

The Agency Deal

The Data Contract
You can also find five new Auto Shop locations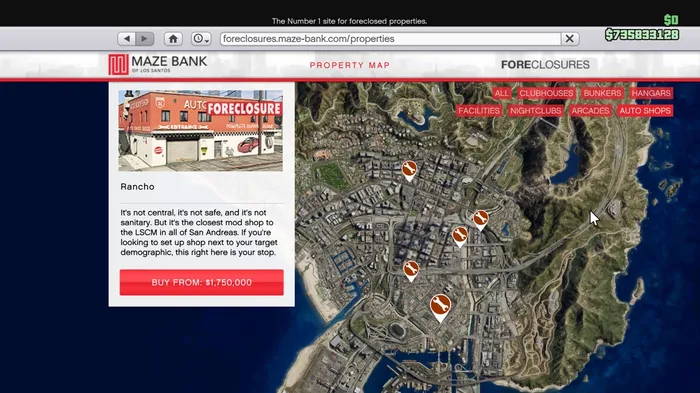 Los Santos Community Meetup
Playing GTA Online from now until the launch of Los Santos Tuners will give you the opportunity to earn some special rewards. Just "Meet Up" by playing GTA Online anytime between now and launch to get the Los Santos Customs Tee, and participate in any Impromptu Race (accessible via the Interaction Menu) to receive the Los Santos Tour Jacket.
Play And Earn Special Rewards
Stealing and successfully selling a vehicle to LS Customs in Freemode will also earn you the Los Santos Customs Coveralls, perfect for your inner grease-monkey. Claim your rewards by playing Los Santos Tuners on or after July 20. Your items will land in your Wardrobe 72 hours after logging in after July 23.
Follow us for the latest updates!