Get straight into the fight!
Vanguard is the latest entry into the Call of Duty franchise, and we're going back to WW2 yet again, as Sledgehammer Games is taking their spin into the era.
PC players know the feeling of tinkering with settings all too well, but Vanguard actually let's you import your settings into the game from Warzone, Modern Warfare and Black Ops Cold War.
How To Import Your Warzone and Cold War Settings To Vanguard

This is a pretty unique feature that Sledgehammer has added into Vanguard, as players will be able to quickly access all of their settings from Warzone or Black Ops Cold War in a flash.
This will simply allow you to jump right into the action with a click button click, but it's good to know where to find this new option.

Head over to your in-game settings once Vanguard's multiplayer is loaded up. Once there, go over to the Account and Network tab, and you should immediately see the option to import your settings into the game.
Clicking this will bring up a tab that looks like the following image.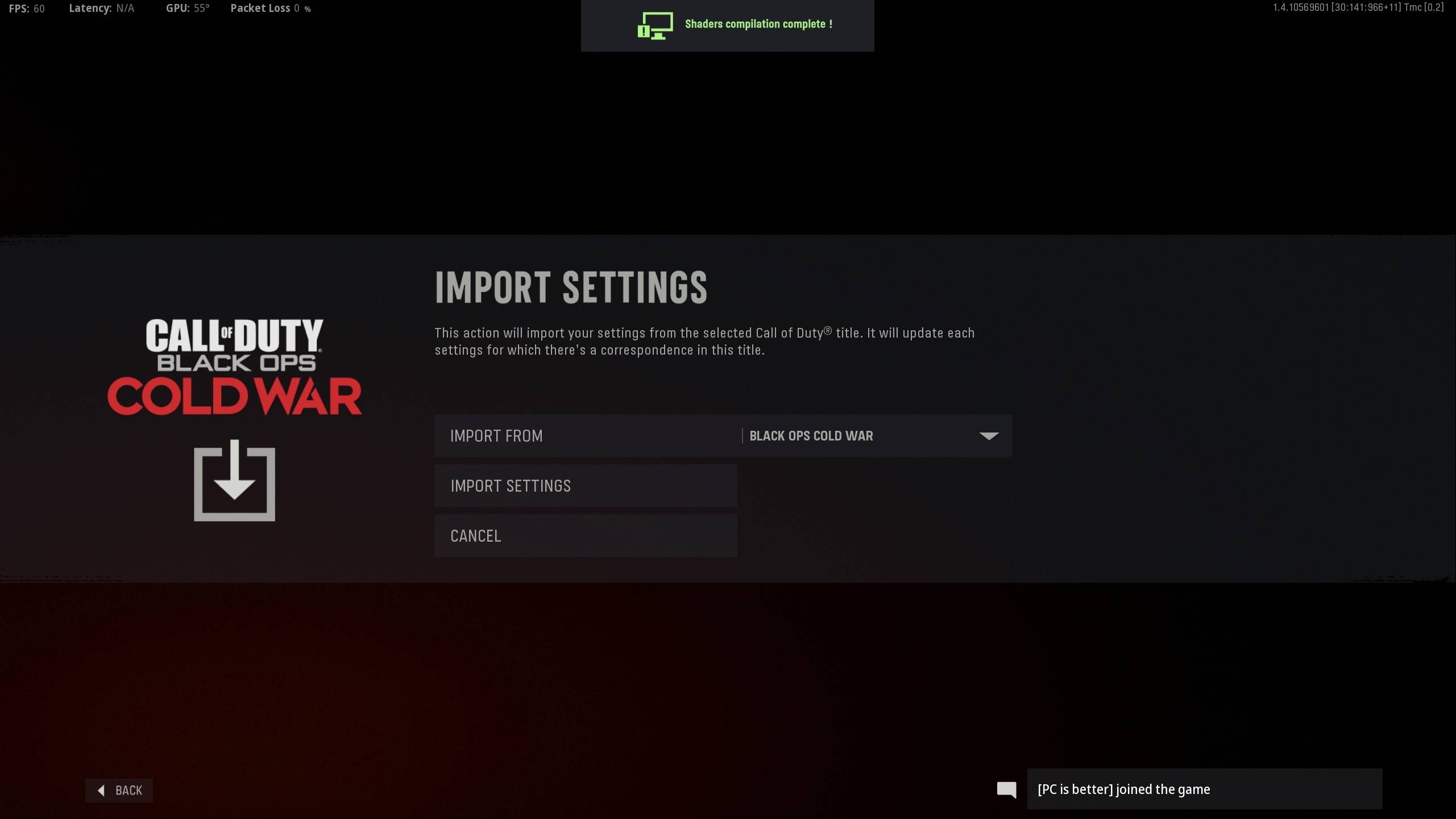 Simply choose the game you want to import your settings from, and hit import and you should be good to go!