Our Smart Keys technology is available on our new line of Vulcan II keyboards, including the Vulcan II Max and Vulcan II Mini.
If you're unaware how you can use this ROCCAT feature on our new gaming keyboards we're going to show excatly how to do it!
Here's how to use Smart Keys on the Vulcan II Mini and Vulcan II Max.
Smart keys is a technology that allows you to unlock additional functions, by creating a secondary function for the standard keys when active.
In total, there are 24 multi - function smart keys for you to utilise on the Vulcan II Max and 30 on the Vulcan II Mini. It's quite the space saver for the Mini and means you won't miss out useful keys that are removed to make it a 65% keyboard.
They are indicated by a unique dedicated LED which lights up to indicate when secondary functions are active.

How To Use Smart Keys On The Vulcan II Keyboards

To utilise Smart Keys, all you need to do is hold down the FN key on your keyboard. You'll see your dedicated Smart Keys light up and simply select the function you'd like. Whether you want to quickly mute your audio because someone is breathing down the microphone too loudly, or take a screenshot of you topping the leaderboard; Smart Keys gives you this easy capability.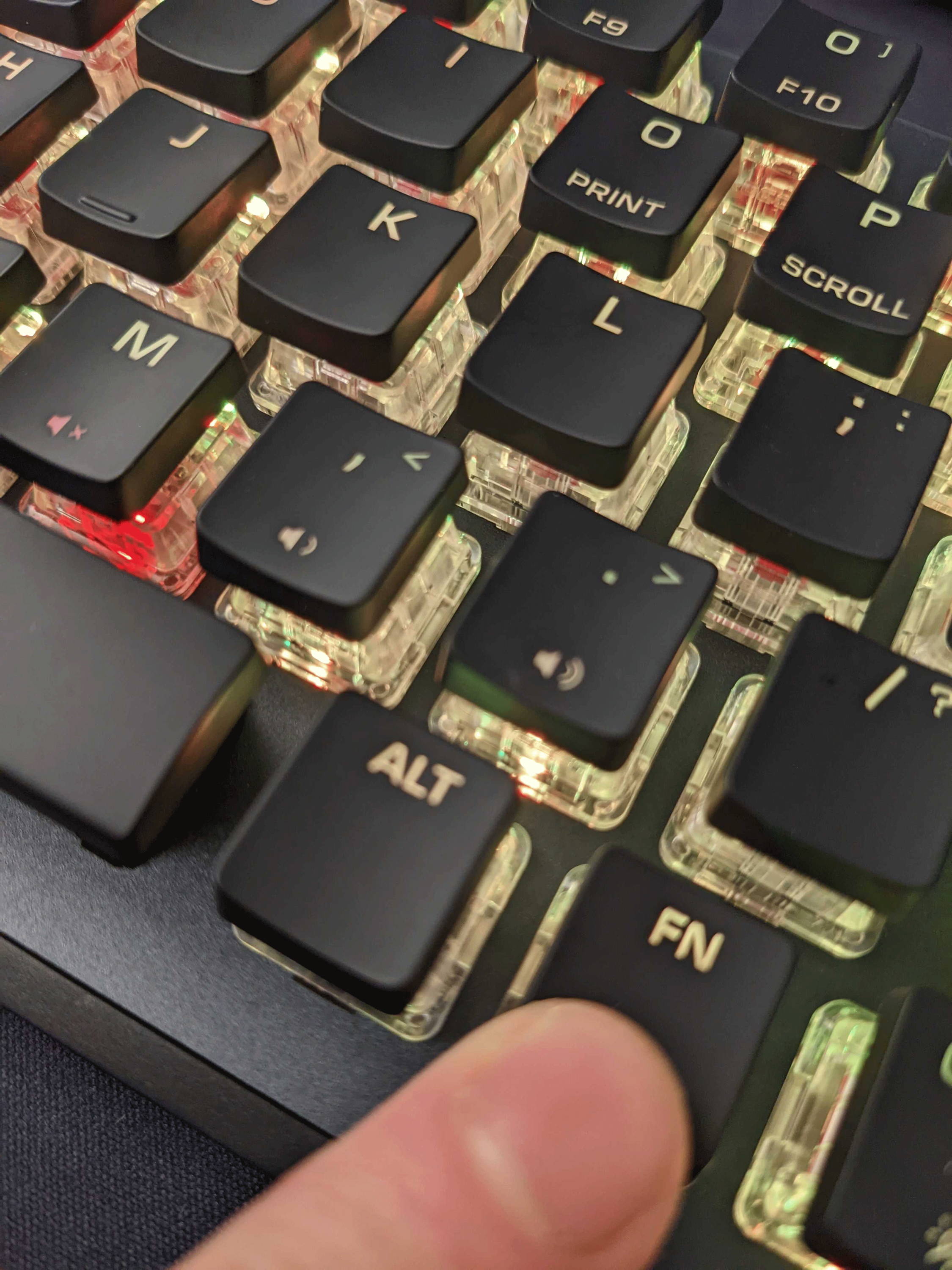 If you'd prefer, you can easily change some of these Smart Keys via our Swarm Software. You'll need to download our Swarm Software first, which can be grabbed here.
Once you've downloaded the software and installed it to your PC, head to the Key Assignment tab and you'll see a list of functions and your keyboard on the right.

Click the button you wish to change the Smart Keys secondary function for on the keyboard.
The primary and secondary functions will be listed underneath.
Find an already assigned function (or create your own Macro) and drag it on to the FN[+] Function.
Press Apply and this will update the Easy Shift Function for that key.