League of Legends next update, patch 11.18, will arrive in September.
Following the 11.17 update, we'll see how the previous changes affected the game and whether Riot need to make some changes in it's next one. With Worlds coming up, changes will start to be taking shape to impact the finale of the esports circuit.
As for skins, we'll finally be getting updates to the Pentakill skins and even a few Hextech skins.
Here's what's new in update 11.18 for LoL.
The 11.18 update will arrive in League of Legends on Thursday 9th September 2021.
Here's roughly when you can expect the update to roll out:
3 am PT (NA servers)

5 am GMT (EUW servers)

3 am CET (EUNE servers)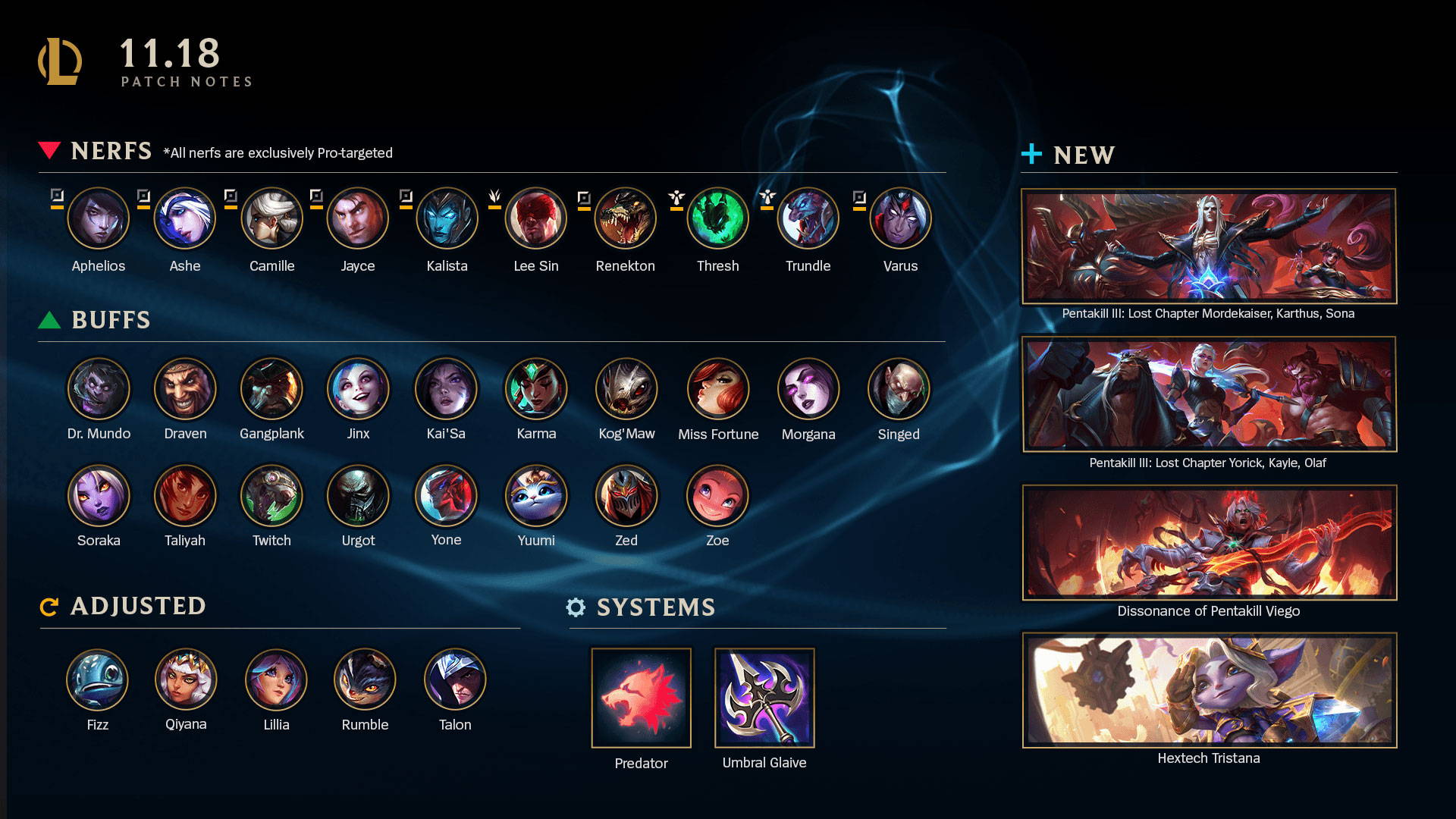 Aphelios

Base AD decreased to 55 from 57

Ashe

W cooldown increased to 18-4 from 14-4

Camille

Passive cooldown increased to 20/15/10 from 16/13/10

Jayce

Base AD decreased to 52 from 54

Kalista

R Knockup Duration decreased to 1.2s from 1.5-2s

Lee Sin

Base AD decreased to 68 from 70

Renekton

W Empowered Stun duration decreased to 1 second from 1.5 (animation time also reduced)

Thresh




Base MS decreased to 330 from 335

E Max Bonus magic damage decreased to 80-200% (+1.5 per soul) from 100-200% AD (+1 per soul)

Trundle (Support)

E Slow reduced to 30-46% from 32-60%

Varus

P Non-Champ Attack Speed reduced to 10-20% (by level 1, 7, 13)

Base AD reduced to 59 from 61
Dr Mundo

Q max damage to monsters increased to 350-650 from 300-500

Gains 15/20/25% of missing HP as Bonus HP instead of R healing 20% of missing HP

R Max HP healing increased to 20/40/60% over 10 seconds from 20/45/70% over 10 seconds

Draven

R hits on enemy champions that would leave their current HP below Draven's current League of Draven stack count will execute them

Gangplank

Base HP increased to 570 from 540

HP per level increased to 90 from 82

Jinx

Q Mana cost reduced to 16-20 from 20

Kai'sa

E cooldown decreased to 16-10 from 16-12

Karma

Armor increased to 28 from 26

E shield increased to 90-270 from 80-260

Kog'Maw

E damage AP ratio increased to 70% from 50%

Miss Fortune

R waves increased to 14-18 from 12-16

Morgana

E cooldown decreased to 24-16 from 26-18

Singed

R causes all damage to apply Grievous Wounds

Soraka

R Healing 100 / 135 / 170 / 205 / 240 >>> 100 /130 / 160 / 190 / 220

R clears Grievous Wounds from target before healing them

Taliyah

Q casts on Wokred Ground refund 50% of CD

Worked Ground Radius decreased to 300 from 450

Q Cooldown dration 25 from 45

Twitch

R AD increased to 40-70 from 30-60

Urgot

Q cooldown decreased to 10-8 from 12-8

Yone

W shielding per extra champion hit decreased to 50% from 25%

Yuumi

Passive cooldown decreased to 14-6 from 18-6

Zed

Passive now deals 100% bonus damage against monsters

Zoe

E cooldown decreased to 16-12 from 20-14
Champion Changes And Adjustments

Rengar is getting a big change at some point in the future, thanks to RiotPhlo. These changes were added to the PBE in mid-August, but the release date isn't finalised.
Fizz

P damage reduction increase to 8 +2% AP against champion basic attacks

W on-hit damage increased to 20-40 from 10-30

R Guppy Damage increased to 150-300 + 70% AP from 150-350 +80% AP

Chomper damage reduced to 200-350 (+85% AP) from 225-425 (+ 100% AP)

Gigalodon reduced to 250-400 (+100% AP) from 300-500 (+120% AP)

Lillia

Base HP regen decreased to 0.5 from 1.5

Regen growth decreased to 0.55 from 0.75

P large monster healing increased to 28-105 from 18-94

Q passive duration increased to 6.5 from 5.5

E cooldown decreased to 16 from 18

Qiyana

Base AS increased to 0.688 from 0.625

Base HP regen decreased to 1.5 from 1.8

Q now deals 25% bonus damage to monsters

E damage decreased to 50-170 from 60-180

Rengar (These are detailed by @RiotPhlox and may not arrive in the next update)

Unseen Predator (P):

Max Ferocity Stacks: 3>4 (reverted)

[MODIFIED]: Whenever Rengar eaches 0 ferocity his next leap generates 1 ferocity

Ferocity Falloff Time: 8>10

Empowered Cast MS Duration: 1.5s>3s

Empowered Cast MS: 30/40/50%> 20/25/30%

Bonetooth Forgiveness Timer: 1.5s>3s

Battle Roar (W):

Rengar roars, dealing 50 magic damage to nearby enemies and grants 10 Armor and Magic Resist for four seconds, increased by 50% for each Champion or Large Monster hit.

Max Ferocity: Deals 50 magic damage, restores 50% of the damage taken in the last 1.5 seconds as Health and additionally cleanses Rengar of crowd control

Bola Strike (E)

[NEW]: No cast time when leaping

[NEW] Reveals enemies for 2 seconds

Thrill of the Hunt (R):

Ironspike/Stridebreaker/Goredrinker now properly play the Q animation if cast soon after casting Q.

Fixed bug with E castime not being synced up to jump
Rumble

P AS increased to 20-80% based on level from a flat 50%

W cooldown decreased to 6 seconds from 7-6s

Talon

Q base damage reduced to 65-145 from 65-165

W now deals 50% bonus damage against monsters
Predator

Ramp-up time reduced to 1s from 1.5s

Max move speed increased to 60% from 45%

Umbral Glaive

Cost reduced to 2400 from 2600

Lethality decreased to 10 from 12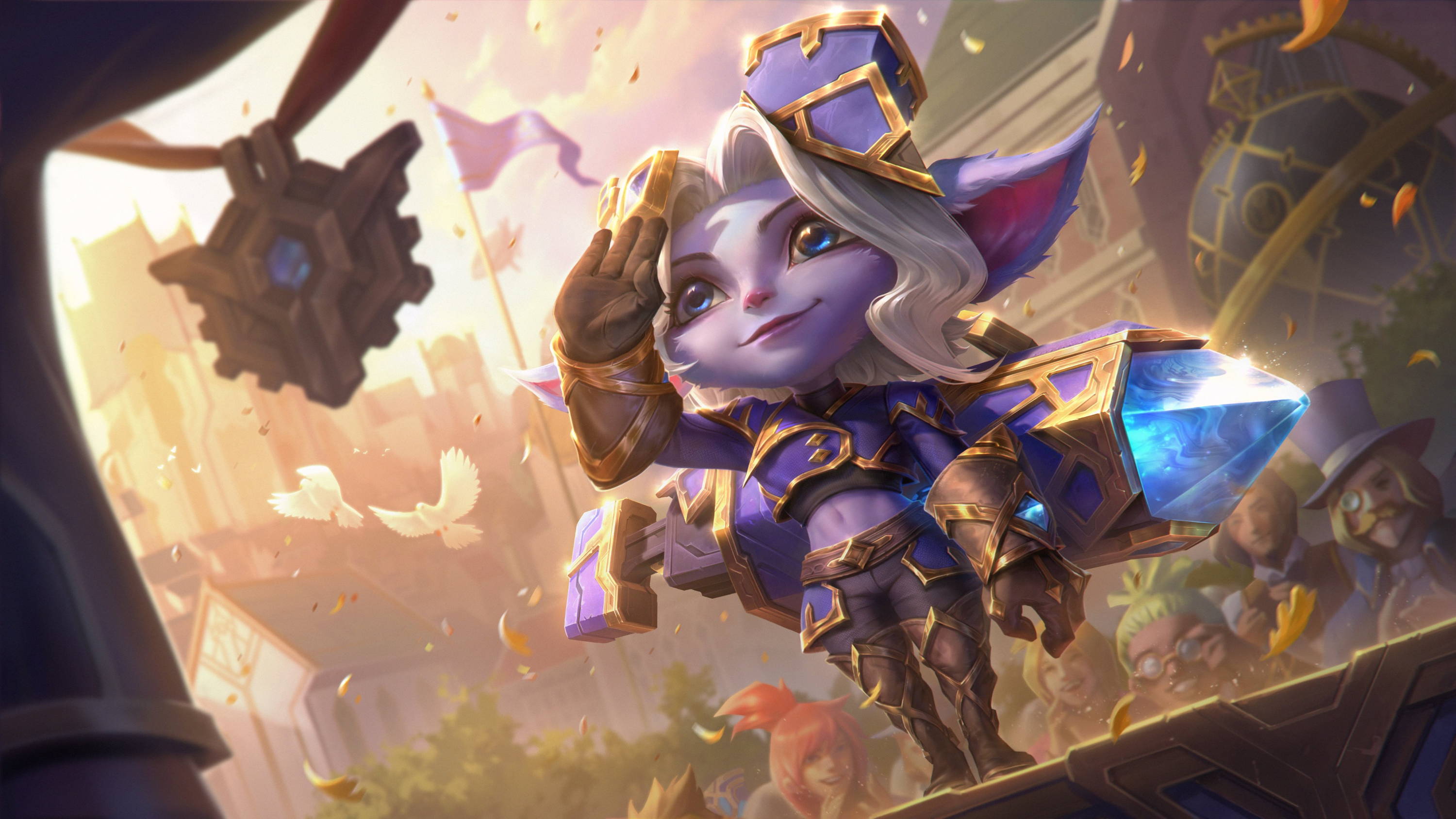 Pentakill Viego

Pentakill Yorick

Pentakill Kayle

Pentakill Olaf

Pentakill Mordekaiser

Pentakill Karthus

Pentakill Sona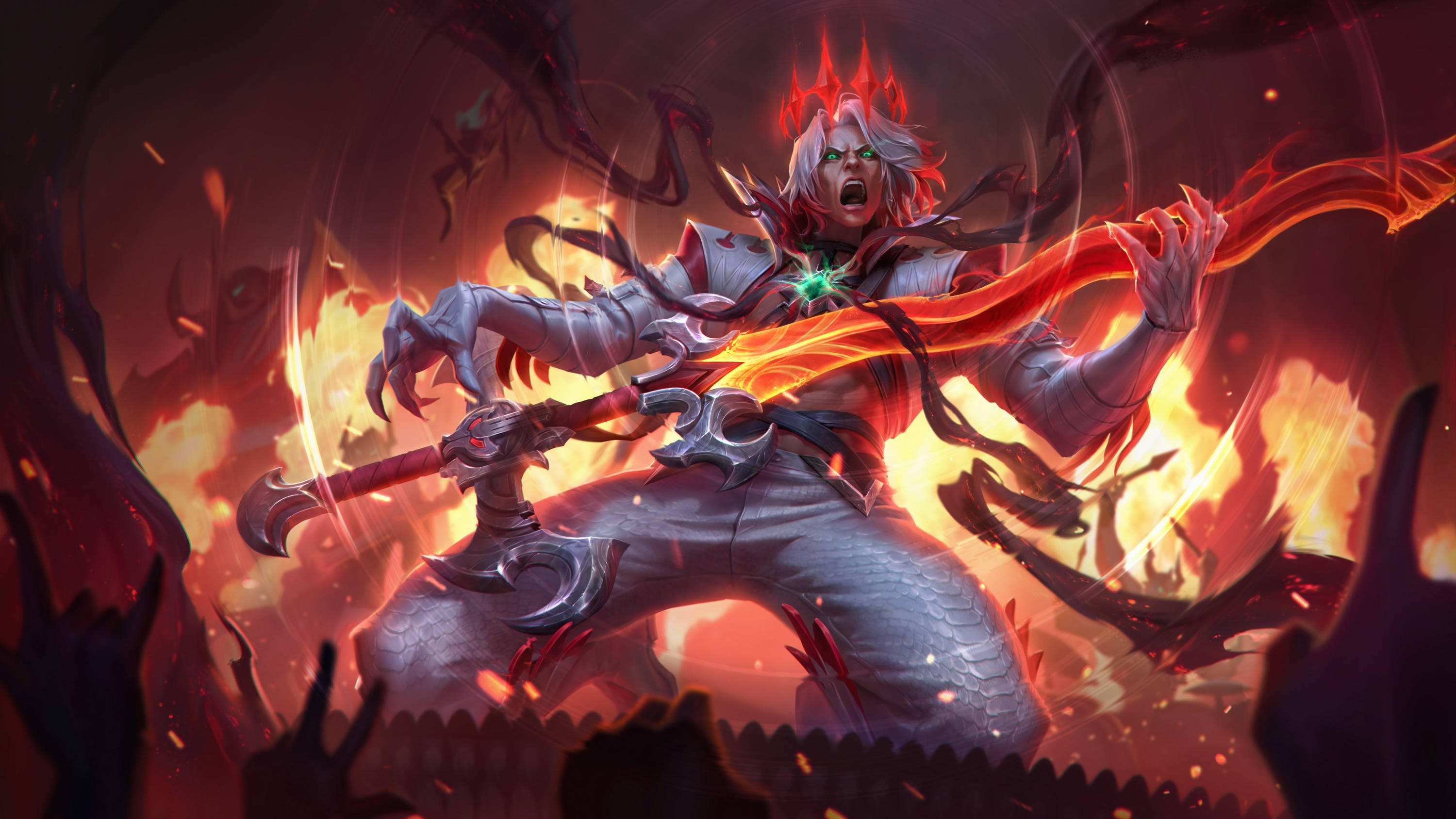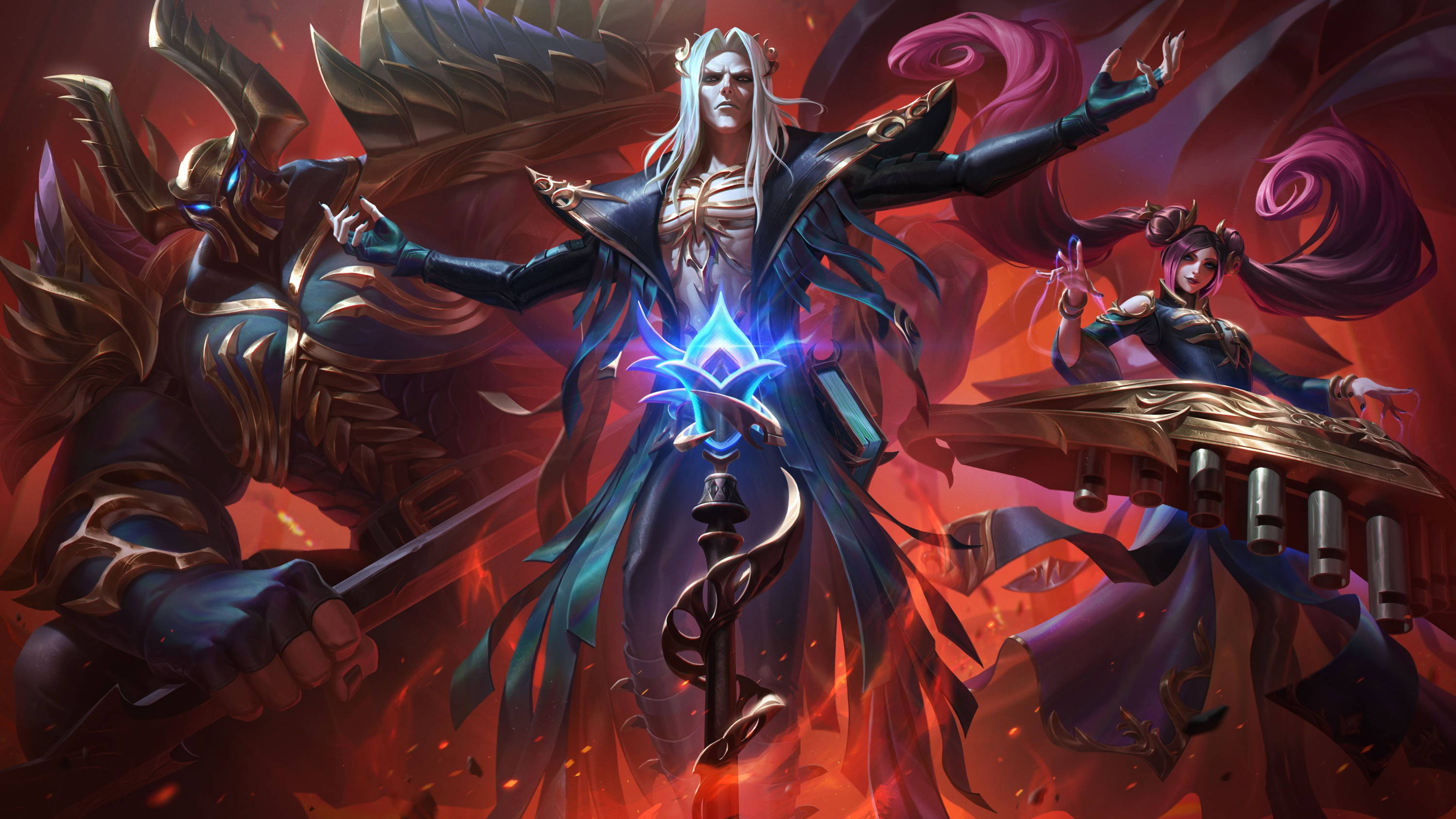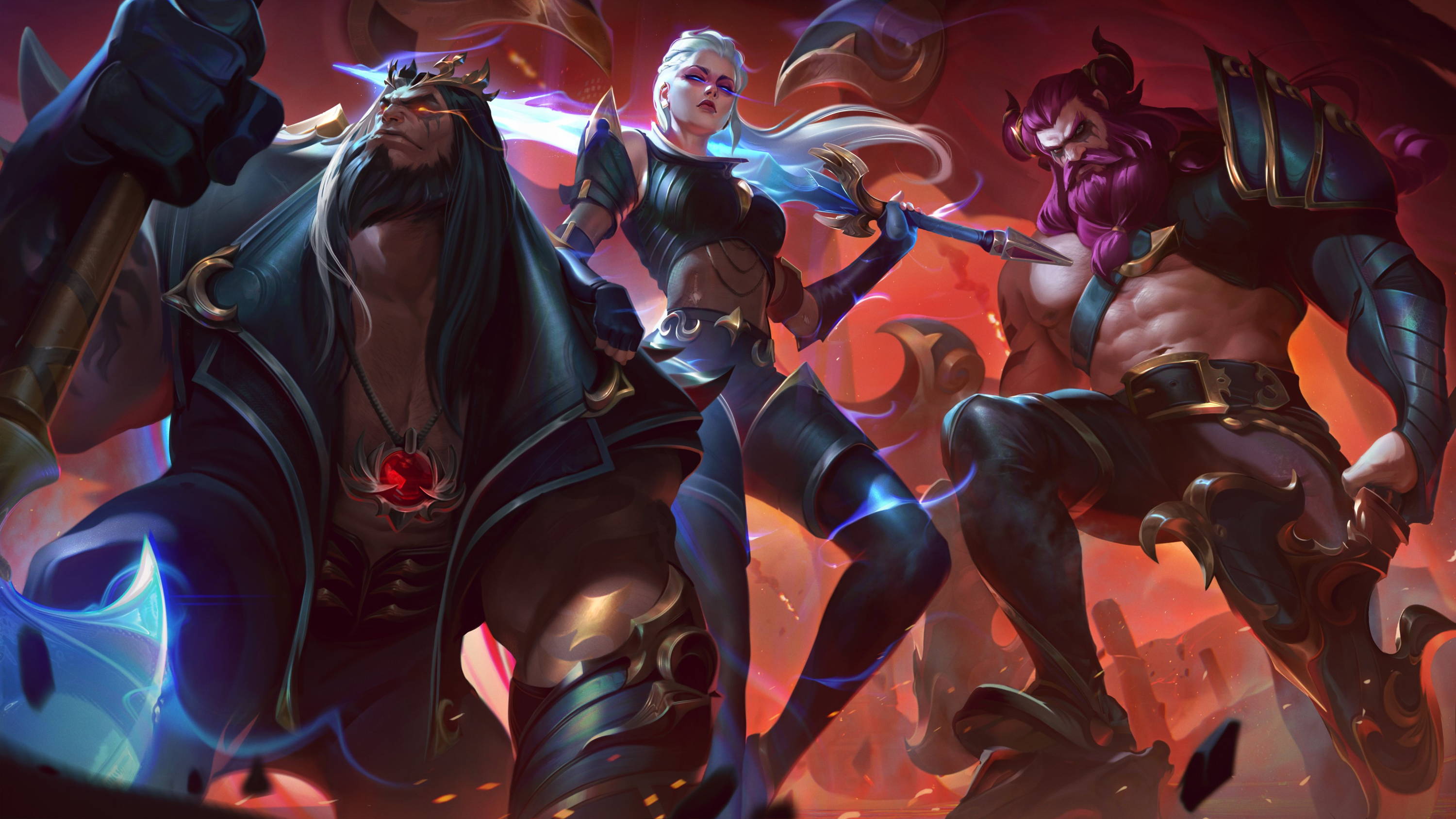 Follow us for the latest updates!