New World's still bubbling away as it reaches the end-game 'Aeternum'
Now, players will be able to dive into more content with the new major update, Heart of Madness.
New World Heart of Madness Patch Notes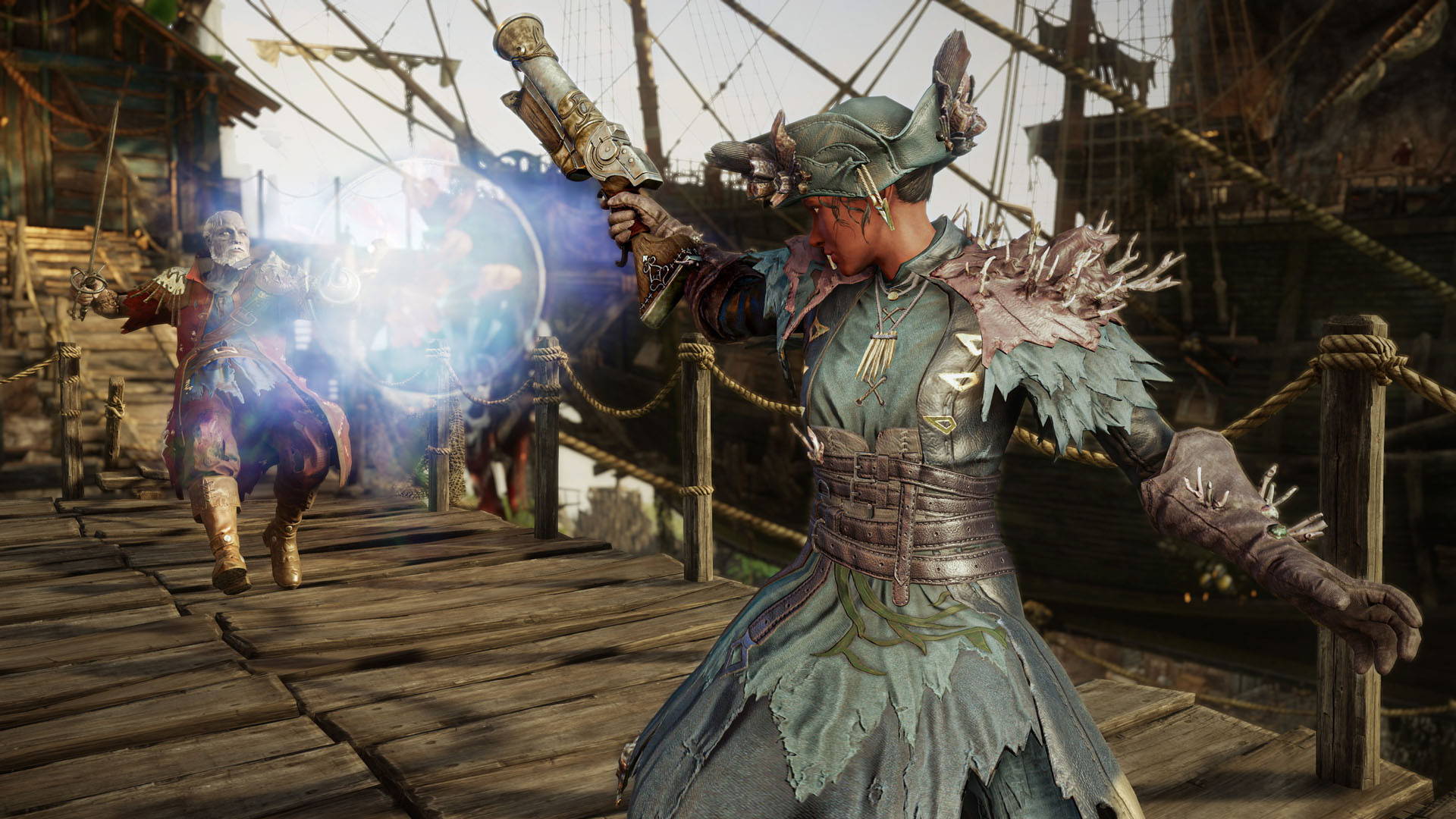 MAIN STORYLINE FINALE QUEST & TEMPEST'S HEART EXPEDITION
The main story questline picks up as you pursue Isabella back to Shattered Mountain. The final quest, The Heart of the Tempest, is given by Yseult Meredith, located at Mountain Home Outpost in Shattered Mountain. Additional repeatable quests can be taken from Mara Rosa, in the cathedral just south of the Expedition entrance.

The final showdown against Isabella has arrived, as you delve deep into the Tempest's Heart Expedition. Pursue the Tempest into a corrupted dimension of reality, through the twisted capital city of Myrkgard. Discover the secrets of her past while you dive deeper into her corrupted mind.
NEW WEAPON: BLUNDERBUSS
The Blunderbuss is a ranged weapon that offers high-mobility coupled with potent close-to-mid range damage. It's the first weapon to scale on strength and intelligence, making it a good companion for bruiser or mage builds.

Adventurers will be able to progress through two weapon mastery trees, allowing the player to choose between two distinct playstyles.

The Containment tree is all about closing the gap and unloading hot lead into your enemy's face.

Conversely, the Chaos tree focuses on keeping your distance and bombarding areas with explosive AoE damage.

Alongside the release of the Blunderbuss weapon itself, we're also releasing a new Legendary Weapon Quest series. Upon reaching Level 60 and the maximum skill level with the new firearm, players should seek out Wang Tang Zhi in Ebonscale Reach settlement to start this epic endeavor.