Warzone Pacific has entered Season 2 and a brand new weapon is available for players to wield - the KG M40 Assault Rifle.
As part of the Vanguard Integration, this throwback weapon has made it into this Season's battle pass.
This Swedish Rifle is very accurate and consistent in its damage, making it a solid weapon in the vast open spaces of Warzone.
Here's the best loadout for the KG M40 in Call of Duty: Warzone.
Best KG M40 Class Warzone
With a staggering, 10 attachments to pick on your weapon, you're truly spoilt for choice.
When choosing your attachments, you'll want to consider what attachments will improve this weapons weak areas and how you tend to play.
The KG M40 is an overall decent weapon, but like most in Vanguard/Warzone, it suffers from some fatal flaws that are holding it back when it's all said and done.

Muzzle

Barrel

Optic

Stock

Underbarrel

Magazine

Ammo Type

Rear Grip

Perk 1

Perk 2
This setup is tailored to getting up close and personal with enemies, mainly due to the oversized ammo you'll have, along with the increased firepower and ADS time.
The Muzzle we've chosen is one of the best ones for the KG40 and it really shines in gunfights.
Your Barrel choices are more limited, but while the 700mm offers some decent range, allowing you to pierce enemies from further distances with this weapon.
Your Optic comes down to preference in my opinion, but a nice clean optic will never do you wrong.
The Stock choice will see you lose out on some accuracy, but you'll gain back some of the lost sprint to fire speed with this Stock, and your overall movement speed will increase.
The Underbarrel choice is a straight forward choice, with the M1930 being the clear cut favorite.
If you don't equip a Magazine attachment, that's entirely up to you, but we highly recommend the 60 Round Drum mag here.
Of all the Ammo Types, Lengenthed is without a doubt the best and most players are running this ammo type!
Another attachment that you can change our depending on personal preference is the Fabric Grip for the Rear Grip. It'll benefit certain metrics such as ADS speed and sprint to fire speed, so nothing wrong with this choice.
Your Perk 1 is a preference call - but we've gone for Tight Grip.
Lastly, your Perk 2 will again come down to preference. Most of them don't do much, so Fully Loaded starts your player fully geared up!

I would go with the RATT Pistol as it's a fast firing, reliable option when you need a quick weapon swap.
With most loadouts within Warzone, you also have the choice to rock Overkill to take another weapon for longer ranges!
MK2 Frag Grenade

Stim Shot
The Frag grenade is a solid choice for any scenario and can be used defensively to ward off enemies. The Stim Shot has returned this year, and similar to other iterations, it'll give you a little jolt of HP when you're in a pinch.
Double Time

Ghost/Overkill

Amped
Double Time grealty increases your movement speed around the map.
Overkill lets you take two primaries while Ghost keeps you hidden on the map, and Amped allows you to swap weapons faster!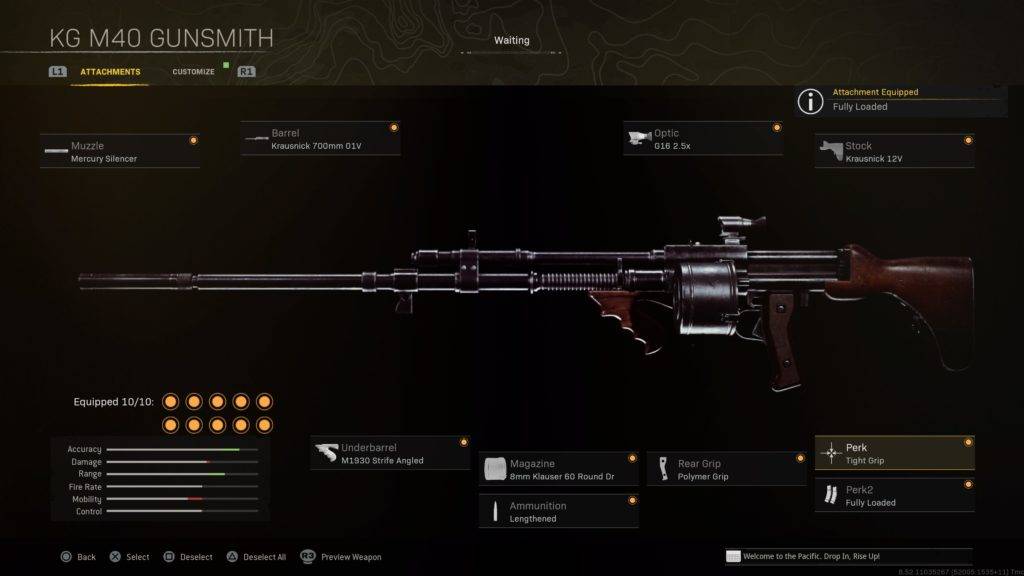 Follow us for the latest updates!