Uber card with a lot of heart
The Ubermacht Rhinehart is a 4-door station wagon that you may be eyeing up as a car choice in GTA Online.
With the constant cycle that is GTA Online's Weekly Updates you may find yourself debating whether to add this 8-gear car to your collection.
But is it worth it? Here's our review of the Ubermatch Rhinehart in GTA Online.
The Ubermacht Rhinehart was added to GTA Online on the 29th September 2022.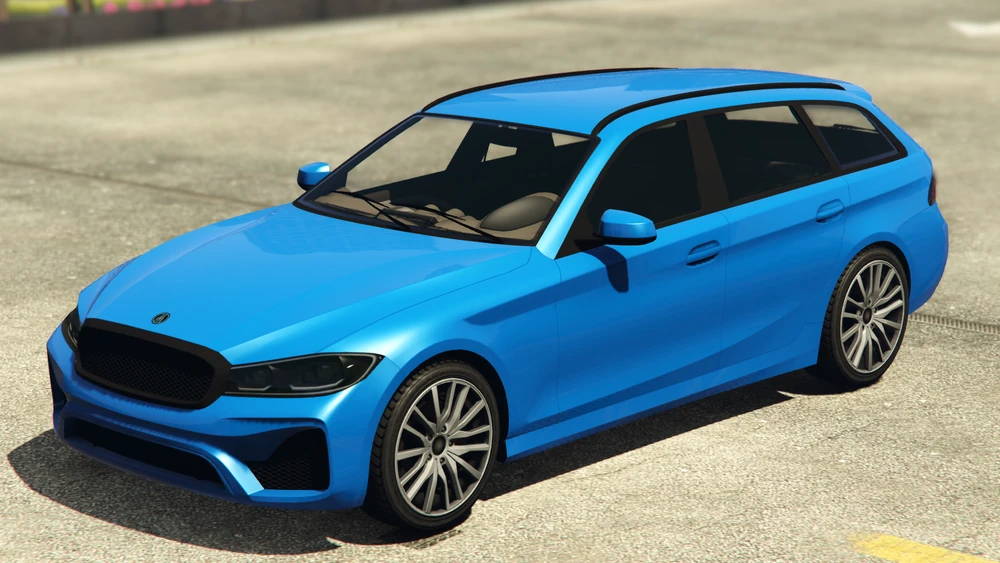 The Ubermacht Rhinehart costs $1,598,000.
It can be resold for a price of $958,800 (60% of the original purchase), plus 50% of the value of your upgrades.
How To Get It And Where To Buy
Ubermacht Rhinehart In Real Life
The Ubermacht Rhinehart is based off the BMW 3 Series Touring (G21). The front bumper seems inspired by the AMG versions of the Mercedes-Benz E-Class (W213), while the upper side bodyline and rear C-pillar window were derived from the BMW 5 Series Touring (G31). Interestingly, the rear seems to majorly based on the 2019 Skoda Octavia Estate.
The Rhinehart can be customised at Los Santos Customs.
Follow us for the latest updates!